Angelenos have been hit by a wave of new vegan sushi options, including the first plant-based omakase restaurant in the city. Opened earlier this month, Kusaki, named after the Japanese word for "plant," brings high-end vegan sushi to the city's west side.
Kusaki boasts an extensive, all-vegan menu including sashimi and vegetable-based sushi rolls prepared by a team of world-class chefs, many of whom have previously worked in Michelin-starred restaurants.
Customers wanting to try the sashimi can choose from Crispy Garlic Tuna (made with avocado, microgreens, and seaweed confetti); Shiso Salmon (with wasabi, crispy onions and shiso vinegar); and Raw Sailfish (made with radish sprouts, yuzu kosho, ponzu, and sea salt). Tuna, salmon, sailfish, seared tuna, and calamari round out the restaurant's vegan nigiri sushi menu.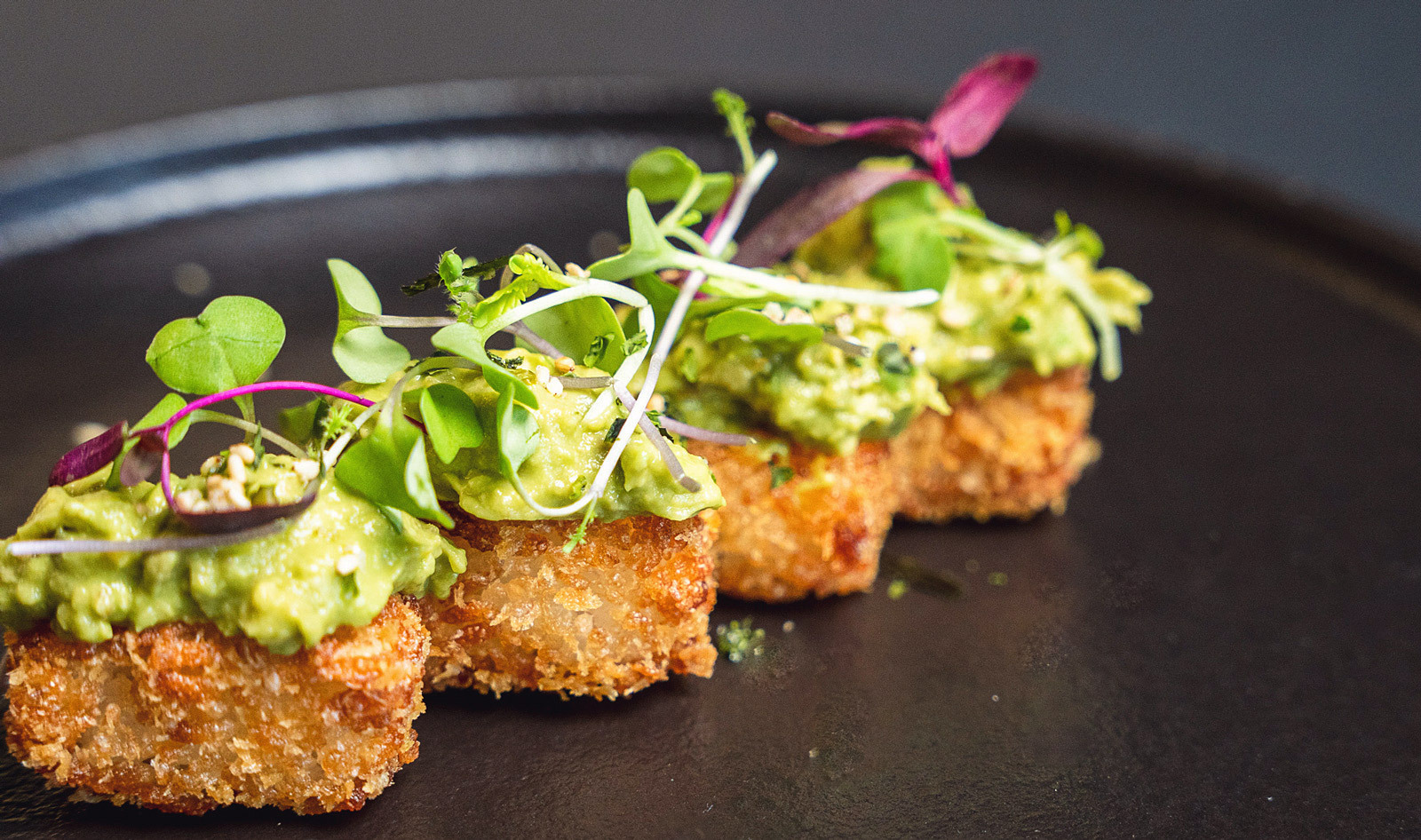 Matt Herter/Thirty Three Wolves
Angelenos looking for veggie-filled sushi can choose from Miso Eggplant (lemon, soy, miso, and sweet glaze); Trumpet Mushroom (ponzu, sea salt, and wasabi); Butternut squash (soy, lemon, sea salt, and wasabi); and Eggless Tamago (dashi, brown sugar, and sweet glaze). Sushi rolls and non-sushi items such as the Shishito burger, portobello fries and a dark chocolate pistachio pudding round out the menu for a varied dining experience.
With Kusaki, founder and restaurateur Jade Estrella aims to fill the void in the city for a high-end vegan sushi dining experience. "As an ethical vegan, it has been extremely difficult, sometimes even impossible, to find amazing sushi," Estrella tells VegNews.
When I first tried [Executive] Dillon Cook [Bolin's] plant based omakase, I couldn't believe what I was eating was vegan. It really takes plant-based to the next level, and what we've been able to create here at Kusaki is inventive and industry-changing."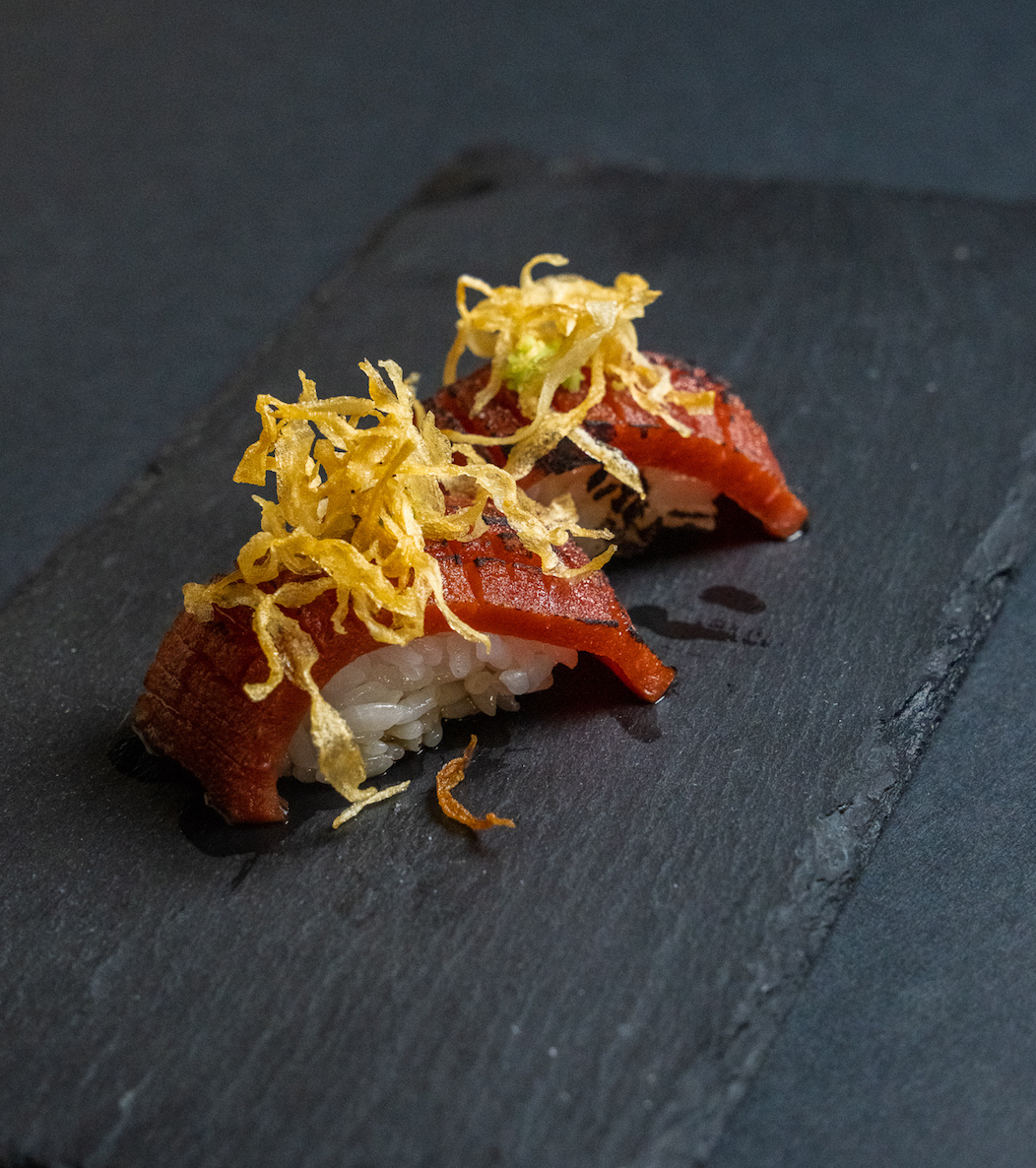 Matt Herter/Thirty Three Wolves
Diners can sample Bolin's omakase when they opt for the eight-seat omakase counter. Here, they can choose from an ever-changing five- or seven-course menu, for $75 and $105, respectively, where Bolin is free to curate each diner's experience with dishes of their choice.
Niku Nashi brings more vegan sushi to Los Angeles
Like Kusaki, the new Niku Nashi concept offers even more vegan sushi options for hungry Angelenos. Opening on February 14, Niku Nashi is housed inside A Plant-Based Bar (APB), a new concept offering only certified vegan alcohol, craft cocktails, and a scratch-proof happy hour.
Niku Nashi's permanent residence within the APB is run by Chef Niko Zaragoza. Zaragoza has previously worked as a consultant at Kensho, a vegan sushi restaurant in neighboring Riverside County that has earned a cult following. Outside of all-vegan concepts, Zaragoza has worked with restaurants to develop plant-based sushi, a spokesperson tells VegNews.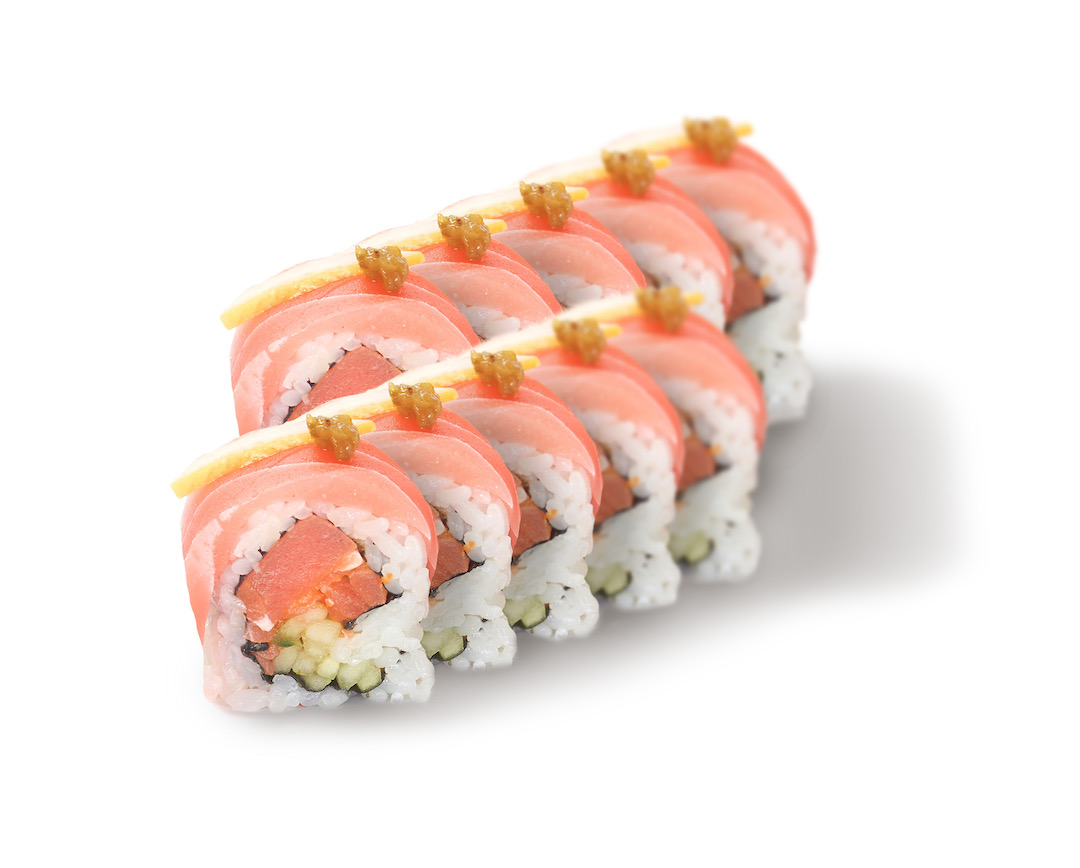 ryan tanaka
Although Niku Nashi is slated to open next month, the vegan sushi concept sparked a number of dishes at last year's Vegandale food festival in Los Angeles. Here, dishes included Tempura Pearl Oysters (fried oyster mushrooms topped with green onions and furikake served with a side of garlic aioli); Tuna Sashimi (konjac-based tuna slices topped with yuzu kosho and plant-based caviar); and the Golden Niku Nashi Cut Roll (a deep-fried roll filled with vegan crab, cucumbers, and avocado topped with sriracha, green onions, spicy aioli, and unagi). Fusion dishes such as ceviche tacos (gyoza-wrapped tacos filled with vegan tuna, salmon, tomato, cucumber, red onion, avocado, cilantro, and caviar) were also on offer.
While not finalized yet, Niku Nashi's menu will include Citrus No-Tuna Rolls and Scallop Sashimi. Following the opening of Niku Nashi's permanent residence within APB, Zaragoza and his partner Brad Saltzman plan to expand the vegan sushi concept with multiple locations under his own name.
Vegan sushi is sustainable
As the man-made climate crisis continues to wreak havoc across the globe, the world's oceans are increasingly susceptible to depletion.
According to a 2010 study published in the scientific journal Biology of global changeFish essential to the Japanese sushi industry, including tuna, squid, shrimp and salmon, were predicted to decline significantly by 2055. We are already seeing overfishing and the climate crisis affecting marine life.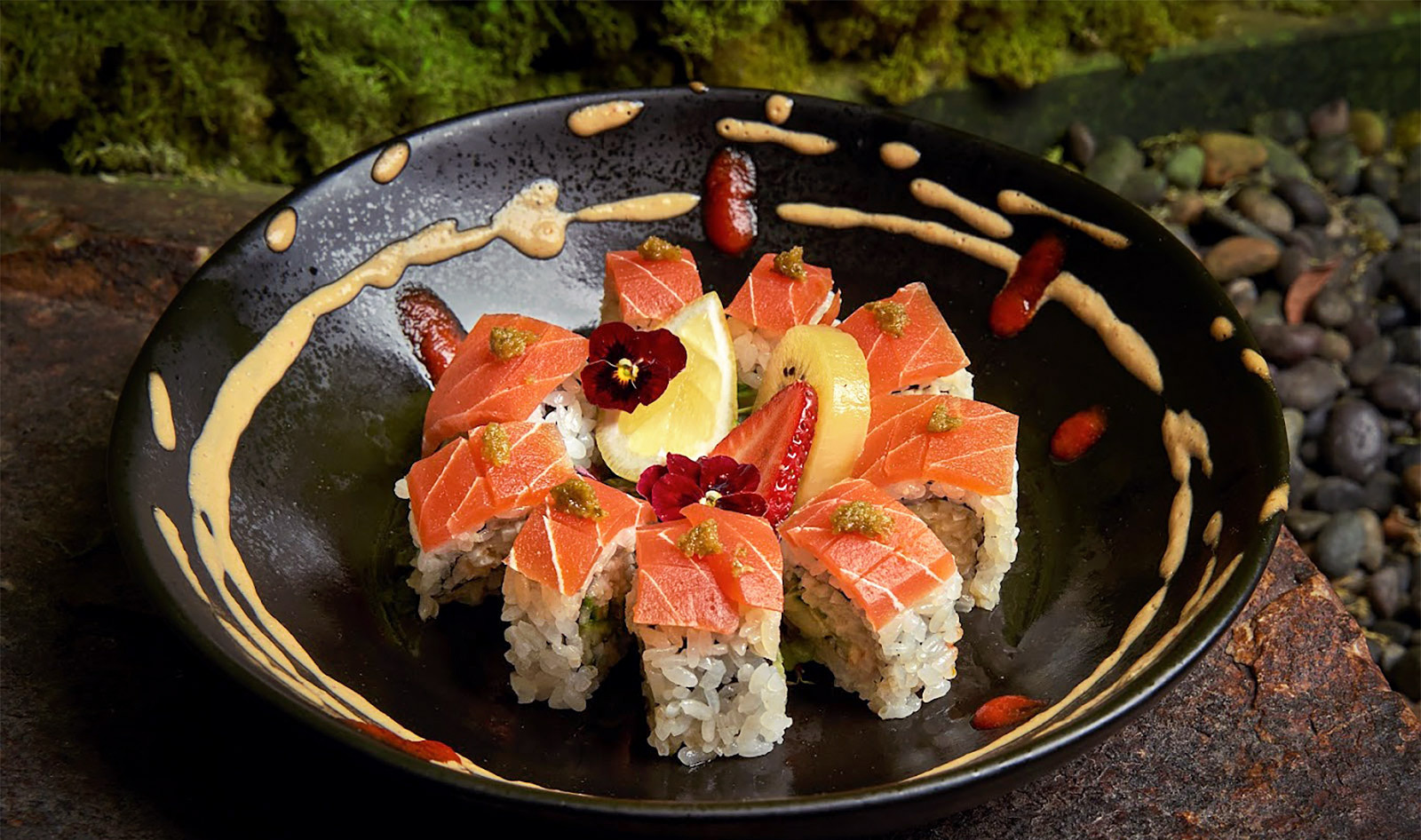 niku nashi
Wasabi also faces an unsettled future. In 2019, the World Economic Forum reported that a particularly violent typhoon season devastated Japanese wasabi farms. Wasabi is traditionally grown along streams in narrow valleys and is therefore vulnerable to harsh weather conditions. As the climate crisis makes ferocious storms and record temperatures even more common, wasabi production is under threat.
The proliferation of vegan sushi and plant-based seafood therefore comes at a critical time when sustainable options are needed to mitigate the depletion of our oceans.
For the latest vegan news, read: