I have lived in Oregon all my life. I was born and raised in the Portland area, and Corvallis is the furthest from home I've ever lived.
As such, I don't use an umbrella in the rain; I'm not very good at driving in the snow; And honestly, I'm clueless when it comes to pumping my own gas. So taking trips to other states is always fun for me as I get to experience something new and different.
Last week, I had the privilege of taking a trip to Alaska, a place I never thought I would go. I went to the "last frontier" to celebrate my birthday and visit my boyfriend, Henry. He graduated from Oregon State University with a degree in oceanography in June and took a job as an ocean scientist and laboratory technician in the small town of Seward, Alaska.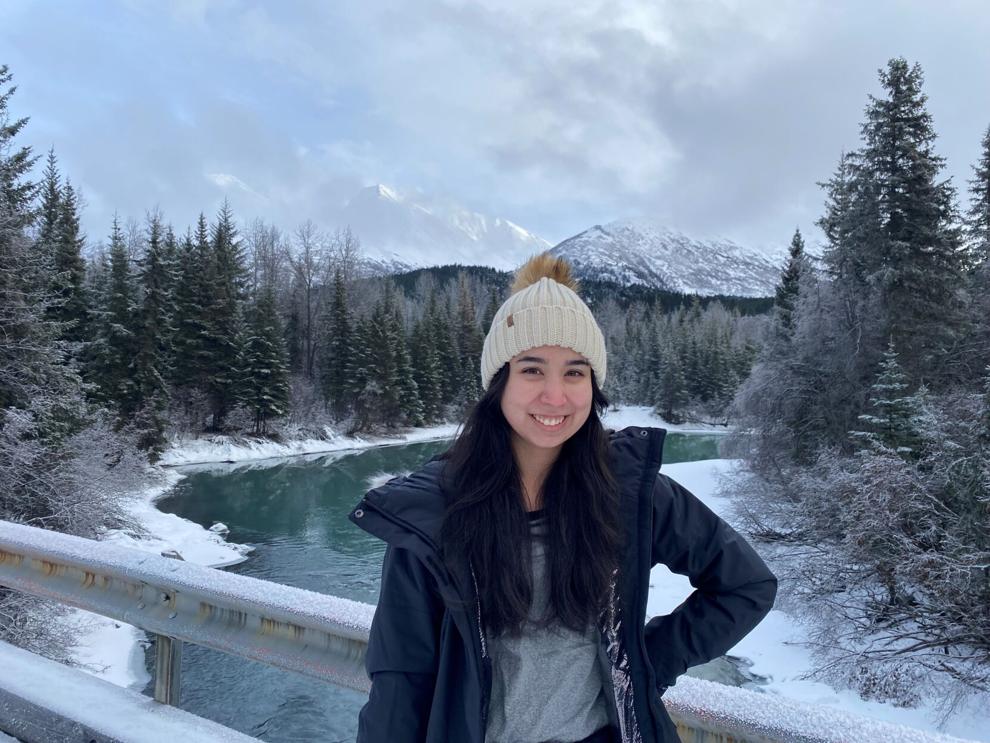 Before the trip
The anticipation was high for this trip, as I would have a week off from work, and crime beat, I got to see where Henry had been living for the past two months, and I could experience Alaska in the winter.
There was also some anxiety as I worried if I was prepared for the extreme temperatures and snowy conditions.
Always the dutiful journalist, I did a lot of research in preparation, learning about the best places in Seward. As I quickly learned, I was going to this small town at the worst possible time for tourists.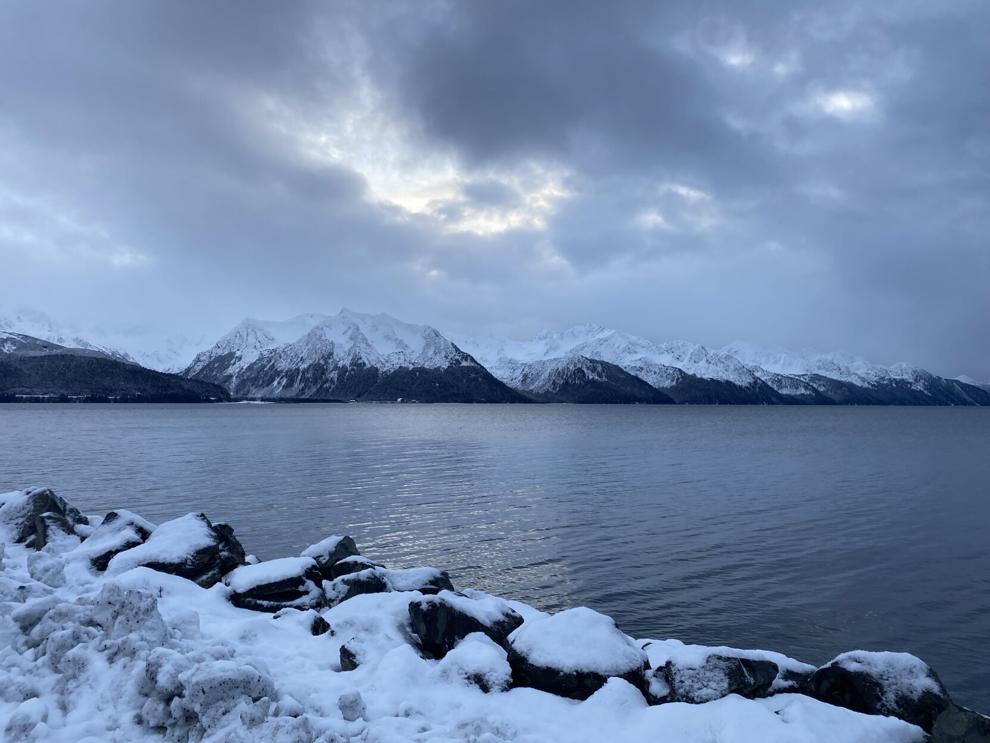 Many local restaurants and businesses close completely during the winter months. Others offer very limited hours. My hope for a fancy birthday dinner was crushed before I got on the plane.
It was going to be an adventure though, a cold one.
Oregon can certainly get cold during the winter, but nothing like Alaska. Fortunately, my family and friends gave me cold weather clothes for Christmas. As someone who has never skied or snowboarded, I had no snow gear.
So, I packed my new snow pants, thermals, and more into a carry-on bag and headed to PDX to begin my week-long trip.
the journey begins
My flight started on a happy note with the Alaska Airlines crew playing the song "North to Alaska" before taking off.
I landed in Anchorage and was immediately struck by the cold air. I put on my hat and waited to be picked up by a woman from Seward who runs an airport shuttle.
Support local news coverage and the people who report it by subscribing to the Corvallis Gazette-Times.
The drive to Seward was about two and a half hours, and even though it was cloudy, I took in the scenery along the road. One thing about Alaska that is different from anywhere else I've been is the mountains. There are mountains everywhere.
As we drove down the highway, we passed majestic snow-capped mountains and wintry forests that felt like Narnia.
Before I knew it, I was dropped off at Henry's doorstep and my Alaskan adventure officially began.
small town vibes
Seward is a small town nestled in the mountains and surrounded by water. It doesn't have much going on in the winter, and I was struck by how quiet the town was. There weren't many cars driving or people walking the streets.
The closest I felt to city life while in Seward was Safeway, which luckily had a Starbucks inside. Being more than two hours from a real city was something completely new for me, and quite inconvenient.
The main road in town was lined with gift shops, bars and restaurants, most of them closed for the winter.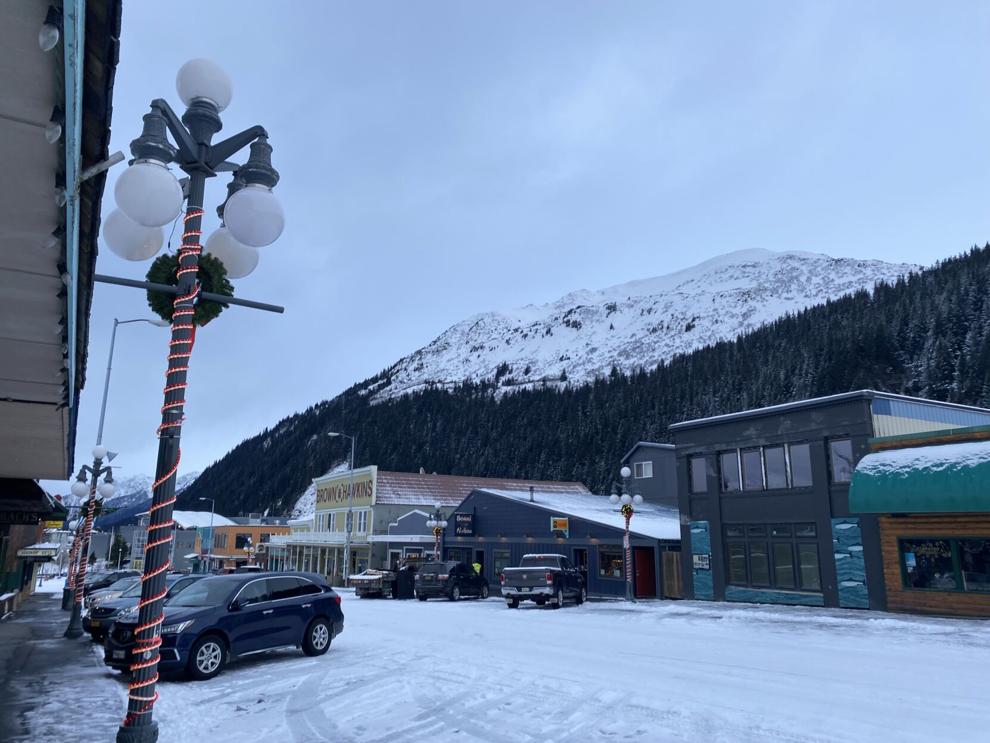 But I appreciated being able to walk everywhere, and I really felt like this was what small town living is all about: enjoying the beauty of nature and knowing everything about where you live.
The people of Seward weren't always the friendliest or approachable. Alaskans and Oregonians are quite different. The locals weren't bad by any standards, but they weren't the type to smile at me when I walked by.
At least Henry and I had each other to talk to. I learned more about what he does as an ocean scientist and we had many interesting and insightful conversations.
Food and drink
One of the things that I was most excited about when I went to Alaska was the seafood. Luckily, I had a wonderful meal of pan seared Alaskan halibut one night in Seward. It was probably the best seafood meal I've ever had.
Other delicious dishes I enjoyed included street tacos, burgers, and fish and chips. But the highlight of my food and drink experience was probably the mulled wine cocoa I got at Seward Alehouse, the place Henry and I went to while visiting. When you are walking in 20-30 degree weather, a nice hot cocktail is perfect.
I admit, I missed my 2 Towns Cider, but that cocoa was delicious.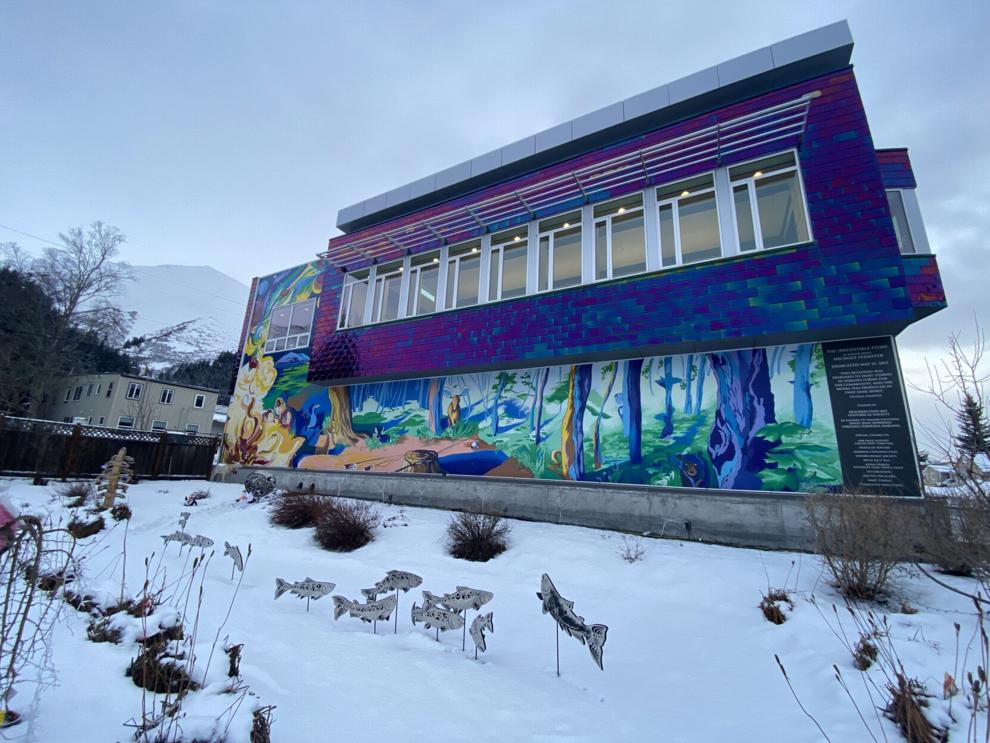 For me, one of the most notable differences between Oregon and Alaska was the sales tax and the general price of goods. Henry and I were really happy when we each had burgers for $18 each.
My wallet certainly took a hit while in Seward. But I guess it does every time I'm on vacation.
winter weather
Unfortunately, I did not have a single clear day while in Alaska. It snowed, it rained, and I honestly forgot what the sun looked like while I was there. But it wasn't as cold as I expected.
My warm socks, thermal layers, and snow coat were all I needed. I have never felt so cold. I wore a hat every day but didn't really need my gloves. My new snow boots were perfect for the weather. But the real MVP of the trip was the cleats that Henry let me use.
The ice at Seward was the biggest surprise for me. She hadn't really thought about how slippery it would be to walk through the city. I wore the heels over my boots basically every time I left the house. If Henry hadn't provided me with some, I'd probably be writing this with bruises all over my body from the fall.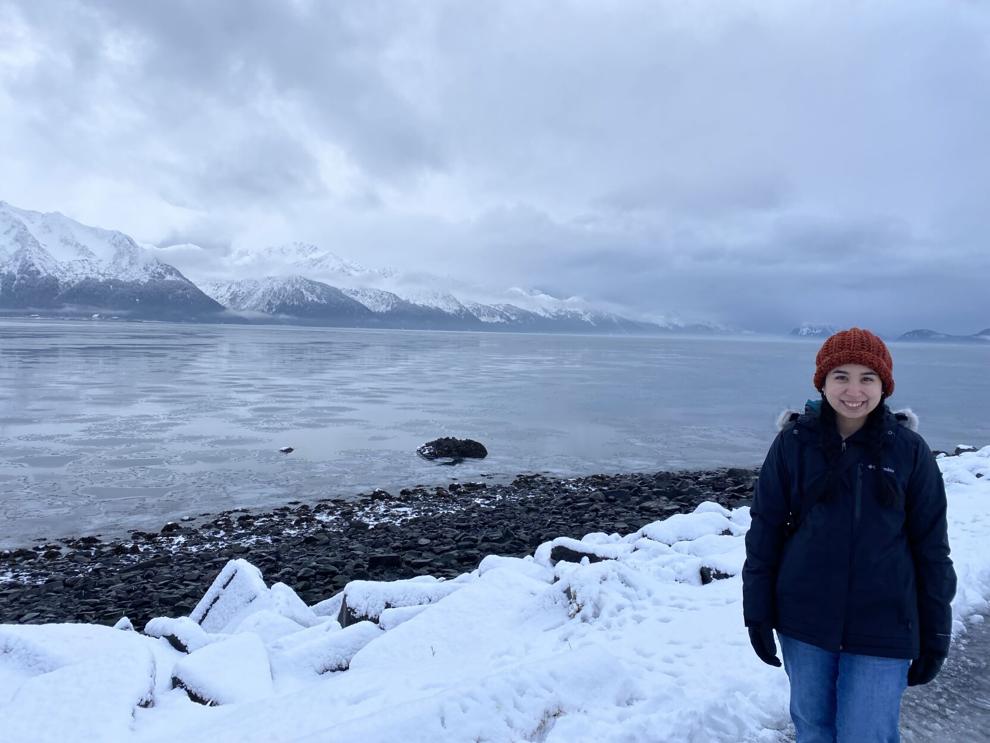 Coming home
Seward felt like a winter wonderland. And it was wonderful to celebrate my 24th birthday in that beautiful setting with Henry. My Safeway birthday cake was surprisingly delicious and while I didn't get free drinks or a fancy dinner, it was a birthday to remember.
I can say unequivocally that small town life is not for me. But taking a trip to Seward was still special. I can see why the city is a tourist destination in the summer. The mountains are impressive, and the water is clear. There is a sea life center where you can watch the seals dance in the water and you can get up close and personal with lots of wildlife including moose, bald eagles and sea otters.
I was sad to leave Henry when my journey finally came to an end. And while I wish I could see it more, I feel lucky to have had an excuse to visit Seward and see what an Alaskan winter is really like.
Maddie Pfeifer covers public safety for Mid-Valley Media. She can be reached at 541-812-6091 or [email protected] Follow her on Twitter via @maddiepfeifer_