Although the Chicago Bears didn't make it to the Super Bowl this year, your second-favorite team might have. Also, in my opinion, the point of watching sports is to have a good time with friends and family. So whether you're a huge football fan or just want to experience the whoops, cheers, and passion this year, here are the best bars and restaurants to watch the Super Bowl in Chicago.
838 W Kinzie St, Chicago, IL 60642
Recess cooks, Recess cleans up, and all you need to do is come in and watch the game. Also, Recess has more TVs than you! This year, the restaurant is swapping out tables and stools for lounge furniture throughout the sprawling space. Recess will be offering couchside draft service throughout the game, as well as a giant football-shaped tater tot with all the trimmings. The regular menu will be available on game day to satisfy cravings. Groups must comply with a minimum cost for the room service on the day of the game.
1525 N Wells St, Chicago, IL 60610
This Super Bowl On Sunday, diners can enjoy a Bloody Mary Bar, Bottomless mimosas and more! With more than 15 televisions, guests will be able to watch every second of the game. LG's Bar & Kitchen will also be hosting a special giveaway on game day where winners can receive a new PS5 and Madden 2023! Feast on a variety of small and large plates such as flatbreads, burgers, sandwiches, Buffalo chicken dip, wings and more.
221 N Columbus Dr, Chicago, IL 60601
Known for its wood-fired cooking and Midwestern-inspired menu, FireLake is a great place to watch the game while enjoying delicious food and fun cocktails. Order shareable items like the 2lb pretzel with beer cheese dip or the smoked whole bone-in wings while enjoying drink specials perfect for game day. FireLake offers $30 buckets of beer, $17 handshakes and $13 spicy Bloody Marys and Moscow mules. Diners can also enjoy $2 off all flatbreads, chicken wings and cheese curds and $16 off beef burgers.
505 N Michigan Ave, Chicago, IL 60611
Stop by to watch your favorite teams play on the biggest day in football at the bar while you enjoy the legendary maple-glazed bacon wings that combine some of Michael Jordan's signature dishes: Neuske's Bacon (World's Best Bacon according to The Bear from FX) and signature garlic bread with blue cheese fondue. This exclusive item available only this day is perfect to pair with $6 Cans and Allagash White Eraser, Ninja Vrs. Unicorn, Budlight, Miller Light, Corona, Stella, Heineken, Krankshaft, Angry Orchard, Domaine du Page, and 312.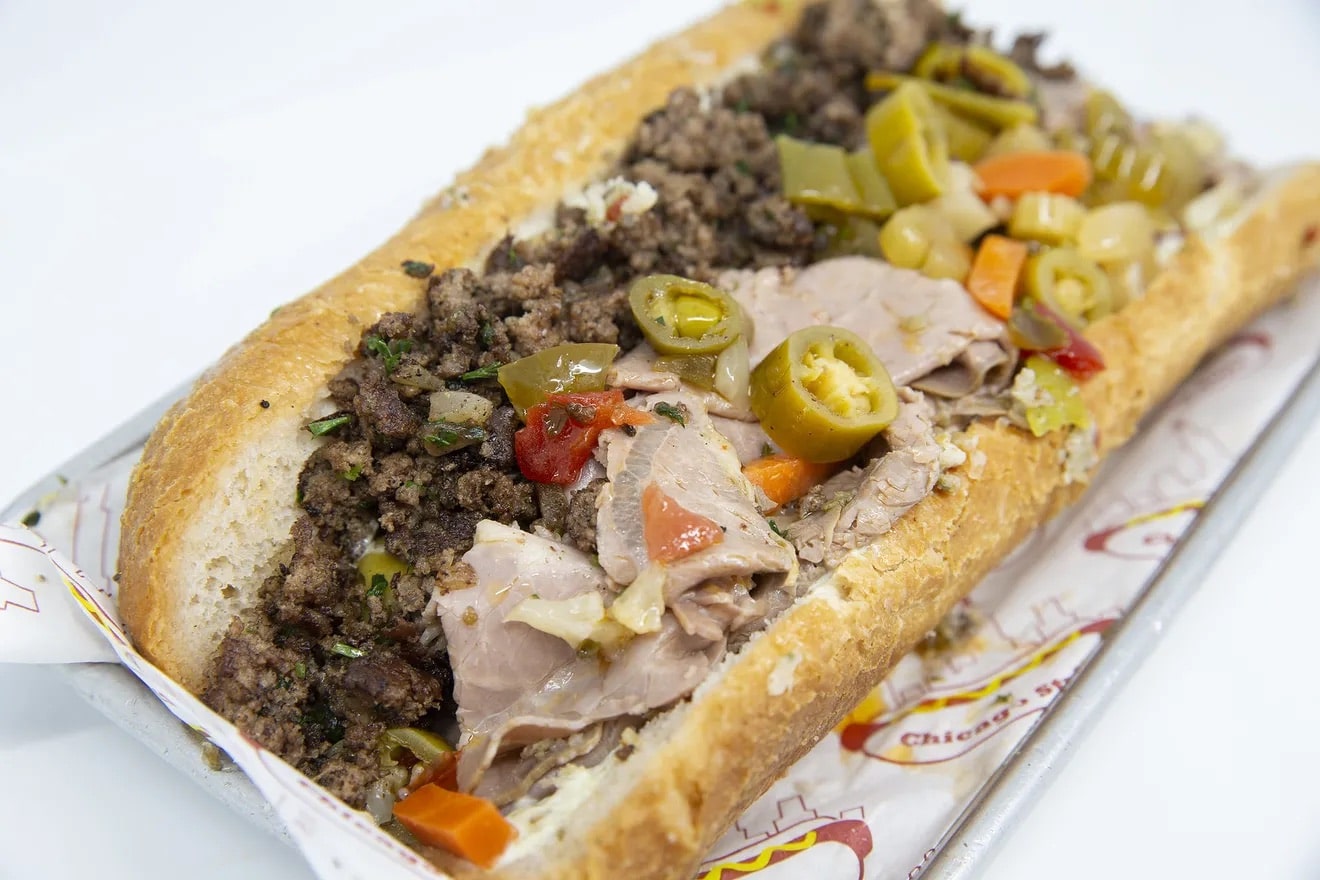 352 W. Armitage Ave. Chicago, IL 60614
Adding a bit of variety to a typical game day meal, All Too Well will offer a party food menu of sandwiches, dips and spreads, and meat and cheese boards with a culinary twist using chef expertise /owner Mitchell Jamra on Lebanese and Mexican cuisine. Orders must be placed in advance and pickup is available on Saturday February 11 and Sunday February 12 before 4pm
1955 W. Addison St. Chicago, IL 60613
658 N. Ashland Ave. Chicago, IL 60622
Perfect for football fans looking to feast while tuning in from home, Bartoli's Pizzeria in Roscoe Village and West Town will be hosting a "Game Day Sale" for the big game on Sunday, February 13. Available for pickup or delivery, the $45.99 package includes an 18-inch thin-crust pizza with a choice of one topping, 16-piece wings (buffalo or Vesuvio) and two 1-liter bottles of soda.
1658 W. Barry Ave. Chicago, IL 60618
Dog lovers can join Cody's Public House in West Lakeview on Sunday, February 12 from 12:00 pm to 4:00 pm for their second annual Puppy Bowl XIX Viewing Party to benefit ALIVE Rescue, a non-profit shelter. kills in Chicago. The dog-friendly event will feature food, raffles, contests, themed cocktails and more. For added fun, Cody's is hosting a Super Fan Costume Contest where the best game day outfit will be rewarded with Cody gift cards ($100 gift card for best dog costume; $150 gift card for the best dog and human costume).
following the puppy BowlCody's will continue the Super Bowl festivities with a big game viewing party including a FREE Grill Master buffet at halftime, interactive soccer games for prizes, and specials like $20 Domestic Buckets, $5 Proper 12 Shots, $5 Dobel Tequila Shots, and Popcorn free corn.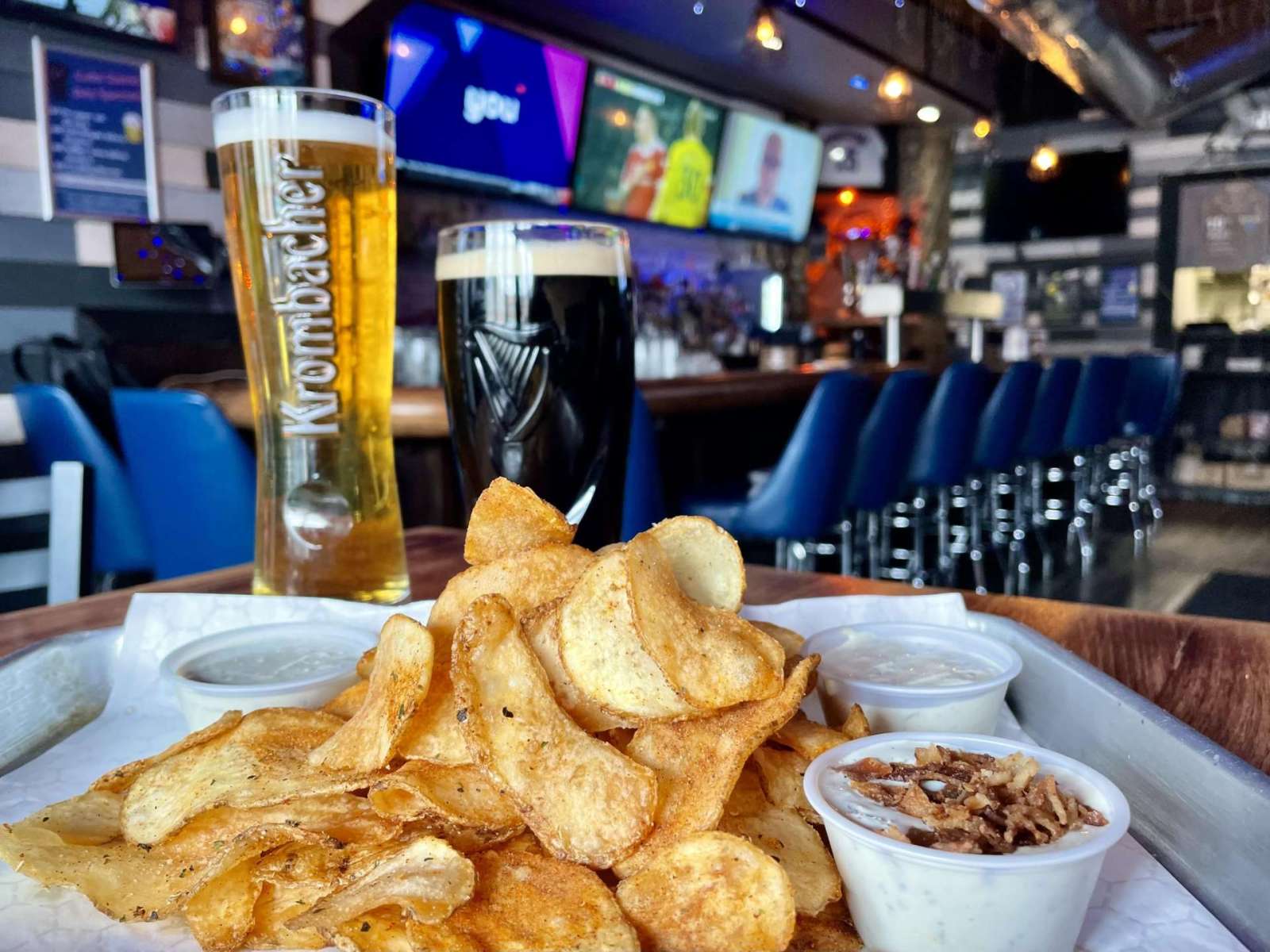 3441 N. Sheffield, Chicago, IL 60657
The Graystone Tavern in Wrigleyville will host a Super Bowl Watch Party on Sunday, February 12 offering a $50 food and drink package per person. Available from 5 p.m. until the end of the game, the package will include a nachos and wings bar, as well as 20 beers on tap, all bottles and cans, all sodas, house wine, mimosas, bloody marys, and premium cocktails. . The game will be broadcast with sound on 9 TVs throughout the bar and in its winterized beer garden, so there's never a bad seat in the house.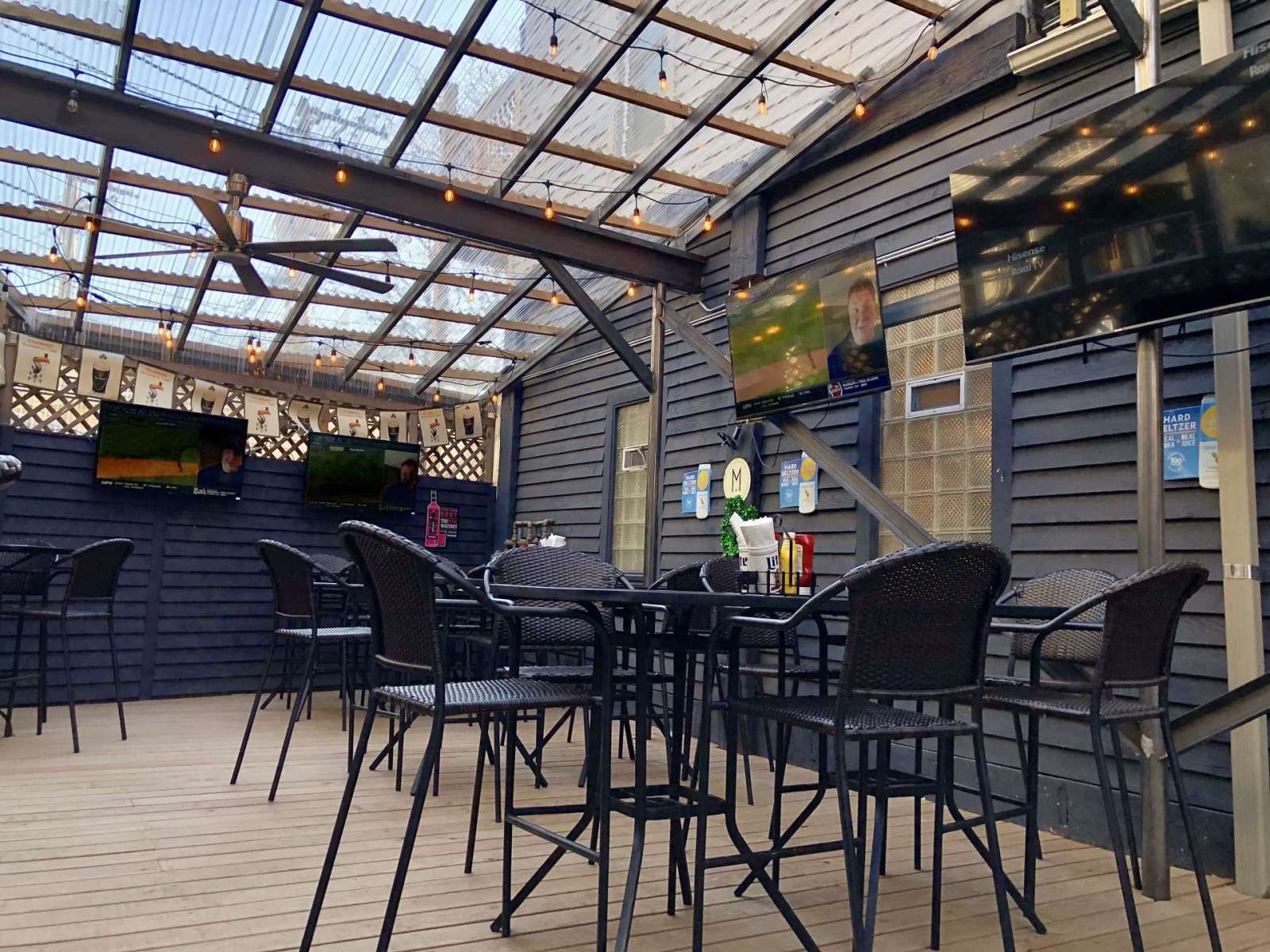 4128 N. Lincoln Ave. Chicago, IL 60618
Guests can enjoy a $40 per person food and beverage package available from 5:00 pm until the end of the game, which includes imported and domestic bottles, draft beer, premium spirits and house wine. Food selections will include Chicken Tenders, a nacho bar, a taco bar, mac and cheese, fries, French fries and more. Attendees can also participate in interactive soccer games and prize pools. Available space is limited and guests who purchase four or more packages are guaranteed a table. To reserve a spot, email [email protected]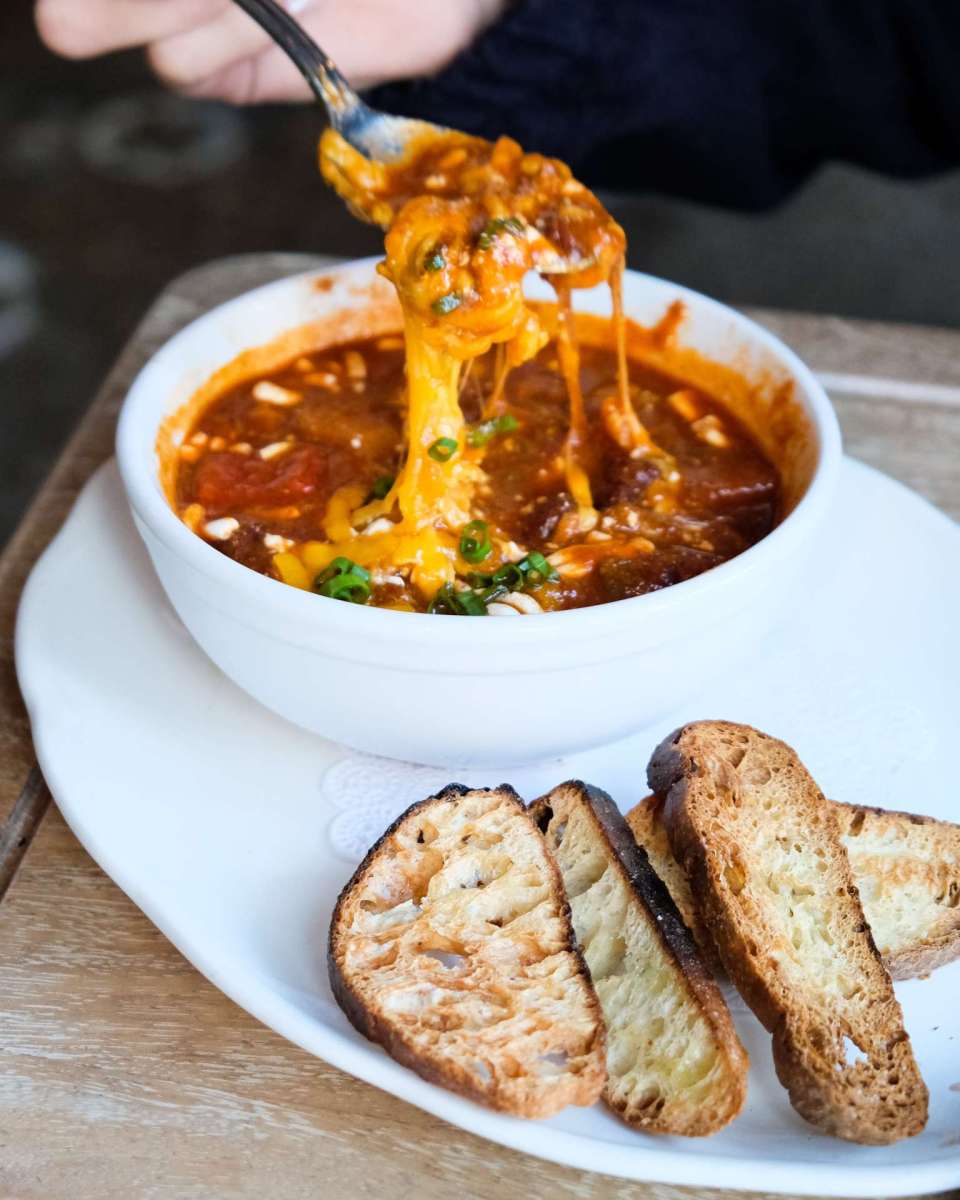 465 Court N. McClurg. Chicago IL 60611
Celebrate Super Bowl Sunday Pies from Robert's Pizza & Dough Co. in Streeterville! Robert's offers a variety of drink and dine-in specials including wings, beer buckets and chili to enjoy while watching the game on one of seven TVs throughout the restaurant. Dinner drink specials include 30 buckets of 6 beers (cider and seltzer options also available), $5 draft beers and $9 cocktail specials. Meal specials include $10 Artisan Meatballs, $15 Wings (6 pcs), $10 Homemade Veggie Chili (8 oz) and more!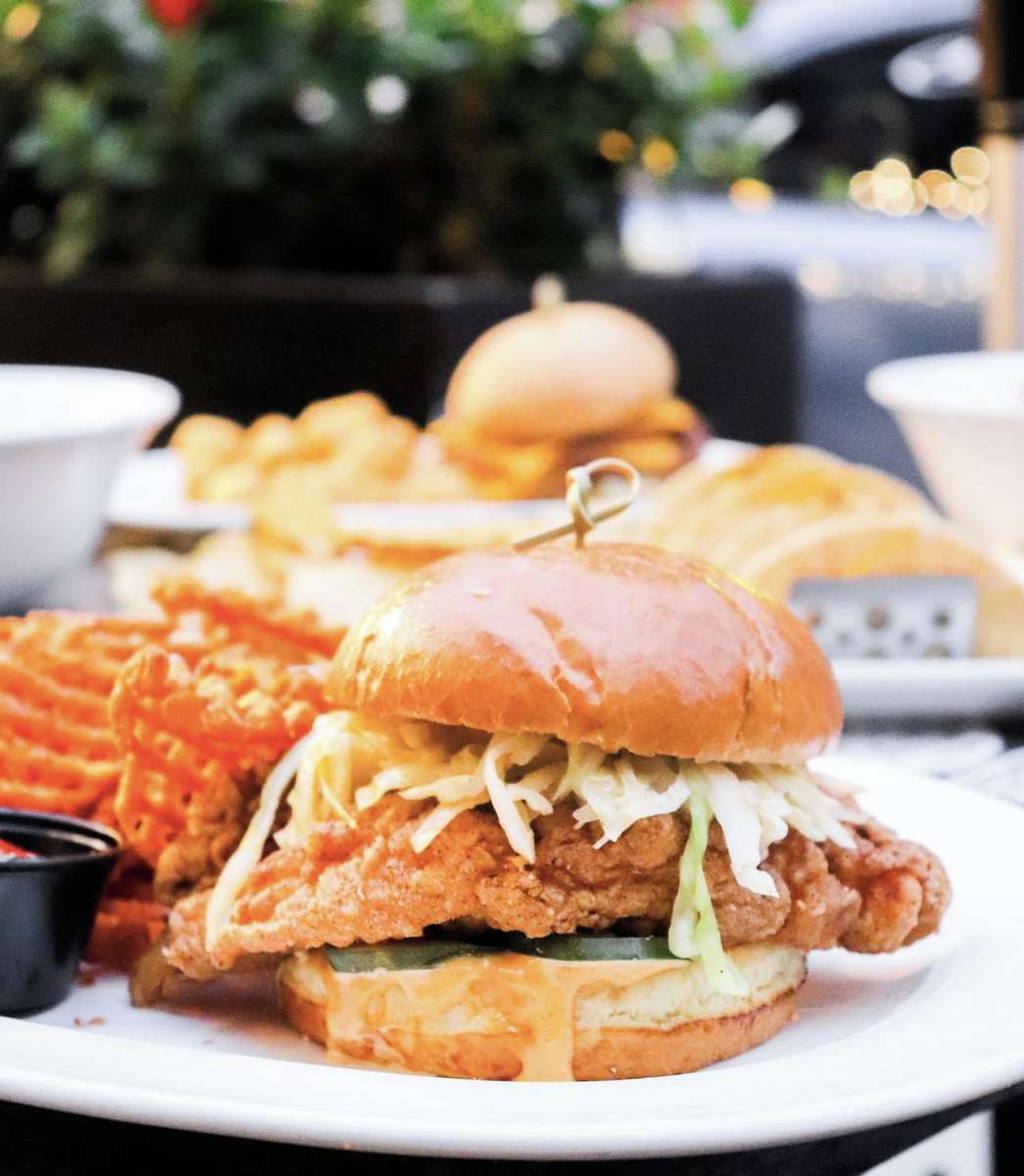 1500 N Wells St, Chicago, IL 60610
Located in Old Town, 80 Proof offers a unique dining and nightlife experience with three full bars and an accessible menu of vegan and classic 4C bites. Come celebrate Super Bowl Sunday at this iconic destination starting at 5:00 pm! For every $40 Call Drink & Food package, guests can have access to a limited buffet at the tailgate and call beverages.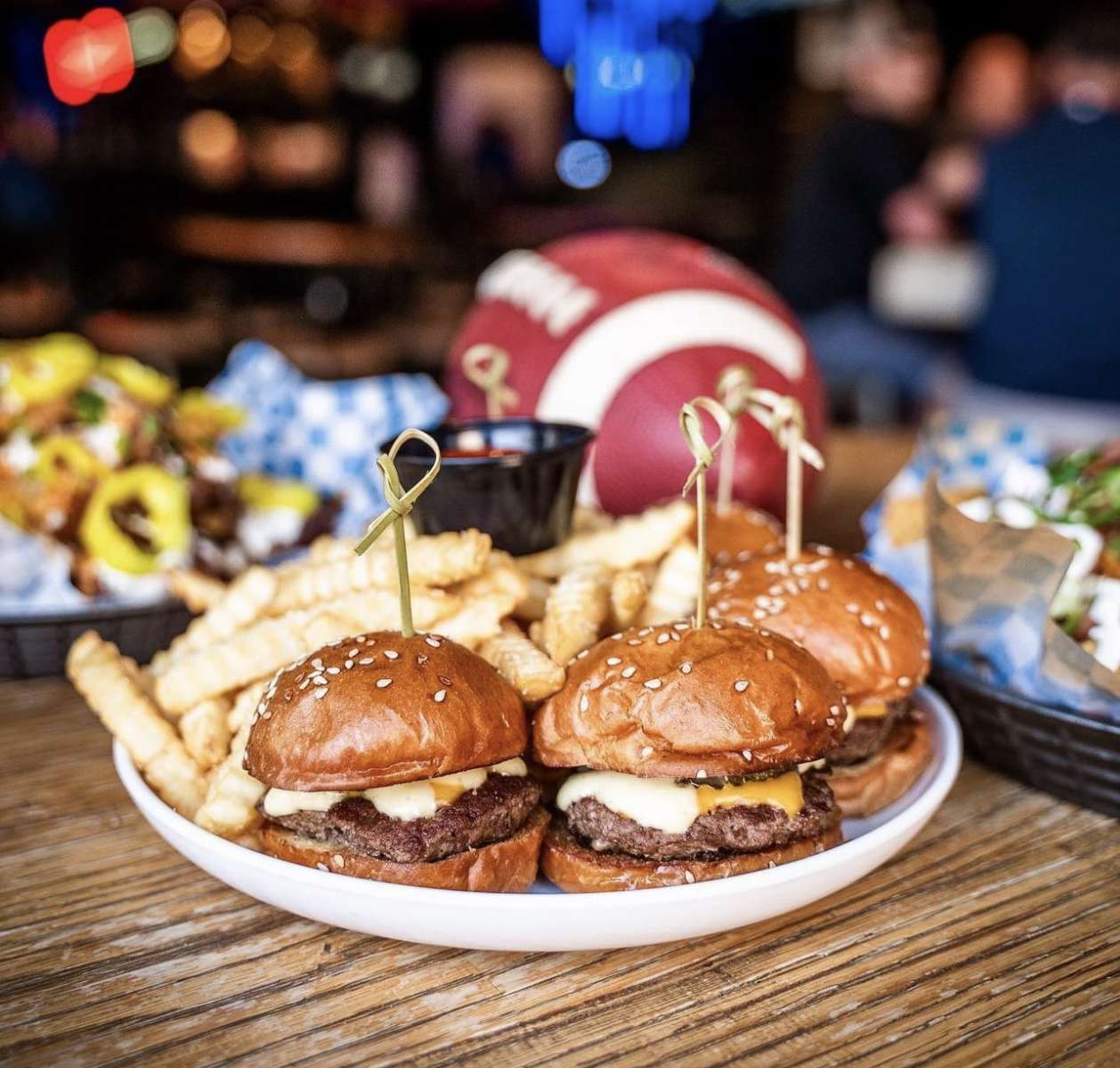 3647 N. Clark St, Chicago, IL 60613
Located adjacent to historic Wrigley Field, Brickhouse offers an elevated dining experience with four spacious bars, two outdoor terraces, and breathtaking views. Celebrate Super Bowl Sunday at the Brickhouse! For each $25 ticket, guests will have access to a pizza buffet, mini burgers, a tacho bar and a hot dog station. Additional drink specials include $20 Domestic Bucket Bud Light, Michelob Ultra, $25 Buckets of NÜTRL and $5 Trop Bombs or Lemon Drops.
400 N State St, Chicago, IL 60654
Catch all the action live and enjoy a curated package to the big game in the Radio Room! Experiences are available for groups of 2, 4, 6, 8 or 10. Radio Room's unique game day experience includes Plates of Chicken Sliders and Smash Burger Sliders for the table, Radio Room Wings, bone-in or bone-in, house fries with choice of 3 dipping sauces, buckets of beer (Bud Light, Michelob Ultra, Budweiser or Nutrl) limited to two buckets of five for every two guests, 1 round of house drinks and Radio Room Koozies for take home.
all locations
Perfect for intimate, relaxed home gatherings of any size, the Great for Groups menu features family and friend favorites from Old Town Pour House's eclectic menu that make preparation a breeze. Dishes like Angus Steak Chili, Queso Dip, BBQ Chicken Salads, Buffalo Chicken Dip, Fried Chicken Sandwiches, Sliders and more are the ultimate bites, perfect for the occasion.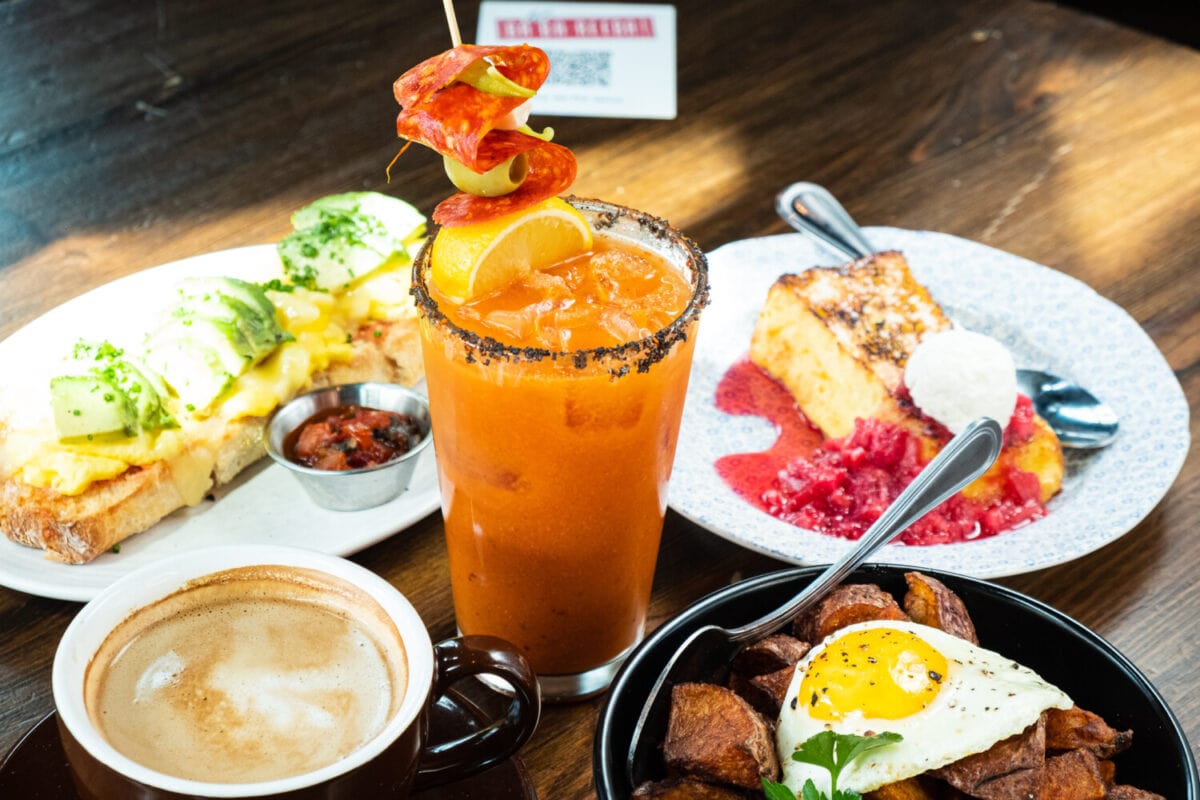 441 N Clark St #1, Chicago, IL 60654
Celebrate the Big Game with brunch at Lil' Ba-Ba-Reeba! Sunday February 12 from 10:00 a.m. to 4:00 p.m. Guests wearing their favorite team's jersey will receive a Lil' Ba-Ba-Reeba! gift card equal to the value of your meal (excluding tax and tips) to use during a future visit.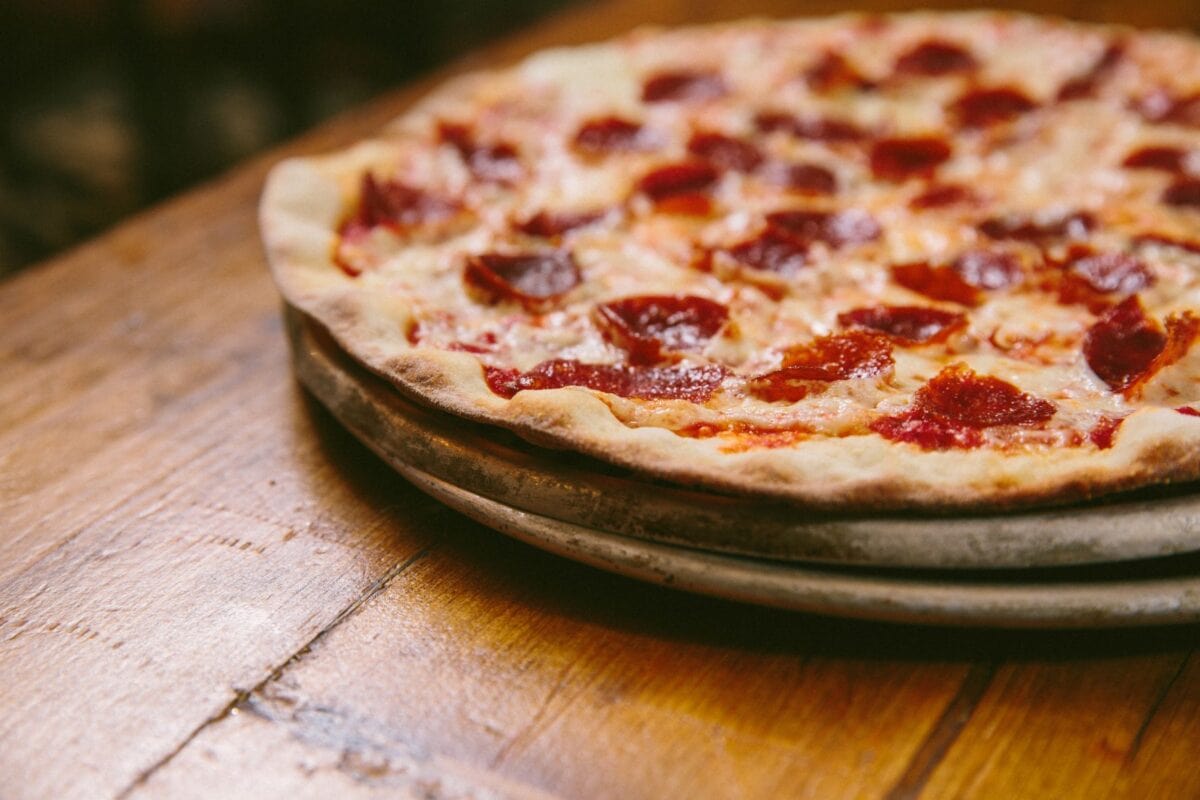 620 N State St, Chicago, IL 60654
Score a touchdown with Osteria Via Stato's Pizza, Pasta and Gelato Party for two to ten people. Family fare includes your choice of thin-crispy Roman-style pizzas, seasonal pastas, and handmade ice cream: vanilla or burnt caramel. Guests can also watch the game in the bar area of ​​Osteria Via Stato.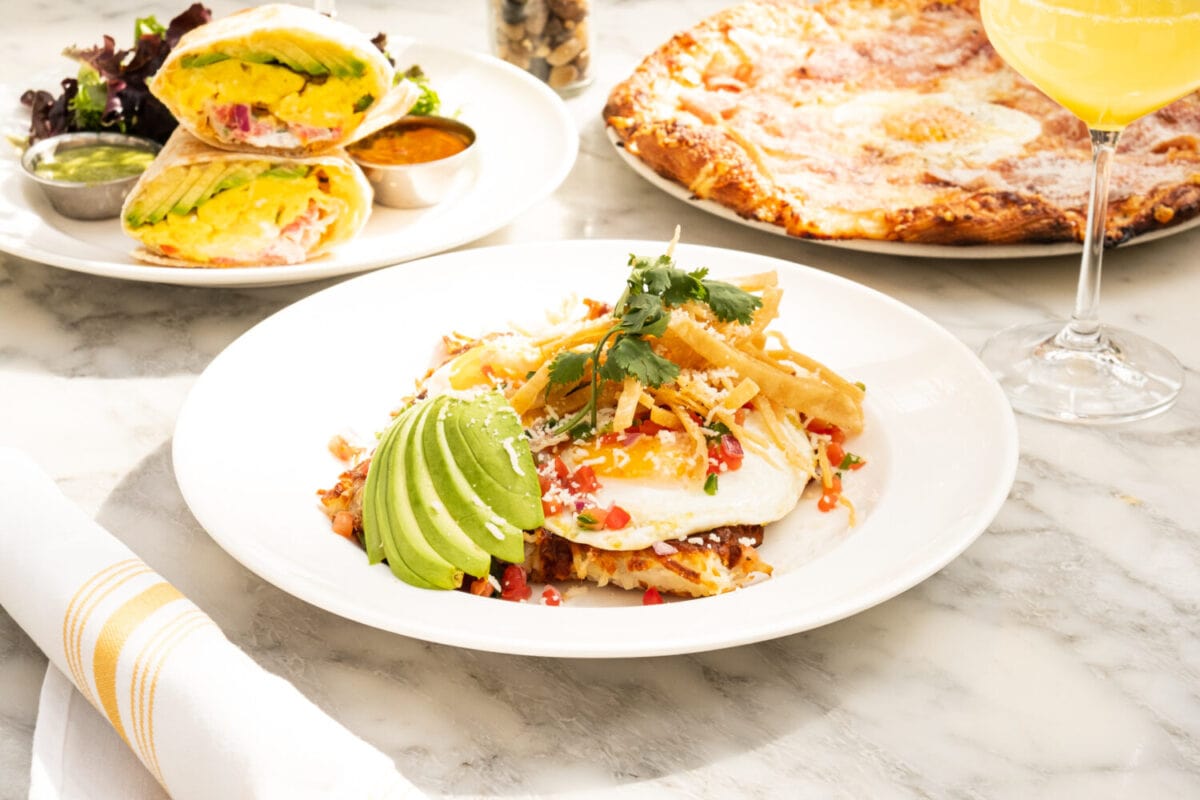 1954 N. Halsted St, Chicago, IL 60614
On Sunday, February 12 from 9:00 am to 4:00 pm, dine at the Summer House for Big Game Brunch! Wear your favorite football fan kit and receive a Summer House gift card equal to the price of your meal (not including tax and tip). The restaurant will close early on Sunday,
Featured image: Robert's Pizza & Dough Co.