While you're not normally part of the show when you go to the theater, that's not always the case, as made clear by one of four Chicago Broadway productions featured at this year's Chicago Theater Week.
And if you're headed to the Windy City to check it out, there are other ways you and your family can get involved in Chicago, too.
Launched in 2000 and actually runs for 11 days, the annual Chicago Theater Week offers cheap tickets to productions at dozens of theaters across the city, from A Theater in the Dark to Young People's Theater of Chicago.
You can find a full list of participating shows, February 16-26, here.
Some of the biggest name shows are available at Broadway venues in Chicago: "CATS", "Les Miserables", "Men are from Mars, Women are from Venus – LIVE!" and the unique and entertaining Cabaret ZaZou "Luminary".

Cabaret ZaZou's house is an evocative "spiegeltent" in a two-story space on the 14th floor that was a Masonic hall when it was built in 1926. Somehow, this large space had been forgotten long before it was rediscovered when it was a Cambria hotel was being built in the building (which also houses Rapp & Rapp's Nederlander/Oriental Theatre).

The marquee, in red velvet, stained glass, mahogany, and gold brocade, transports you to pre-war Europe and the varied, cutting-edge entertainment of Pigalle and other hot spots.
There's stunts, dancing, singing, a live band, comedy and more, and it's happening all around you. You're sitting right there in the action, and audience members (as well as servers and others in the room) are drawn into the show, which also often includes dinner. (Heavily discounted Theater Week tickets do not include food.)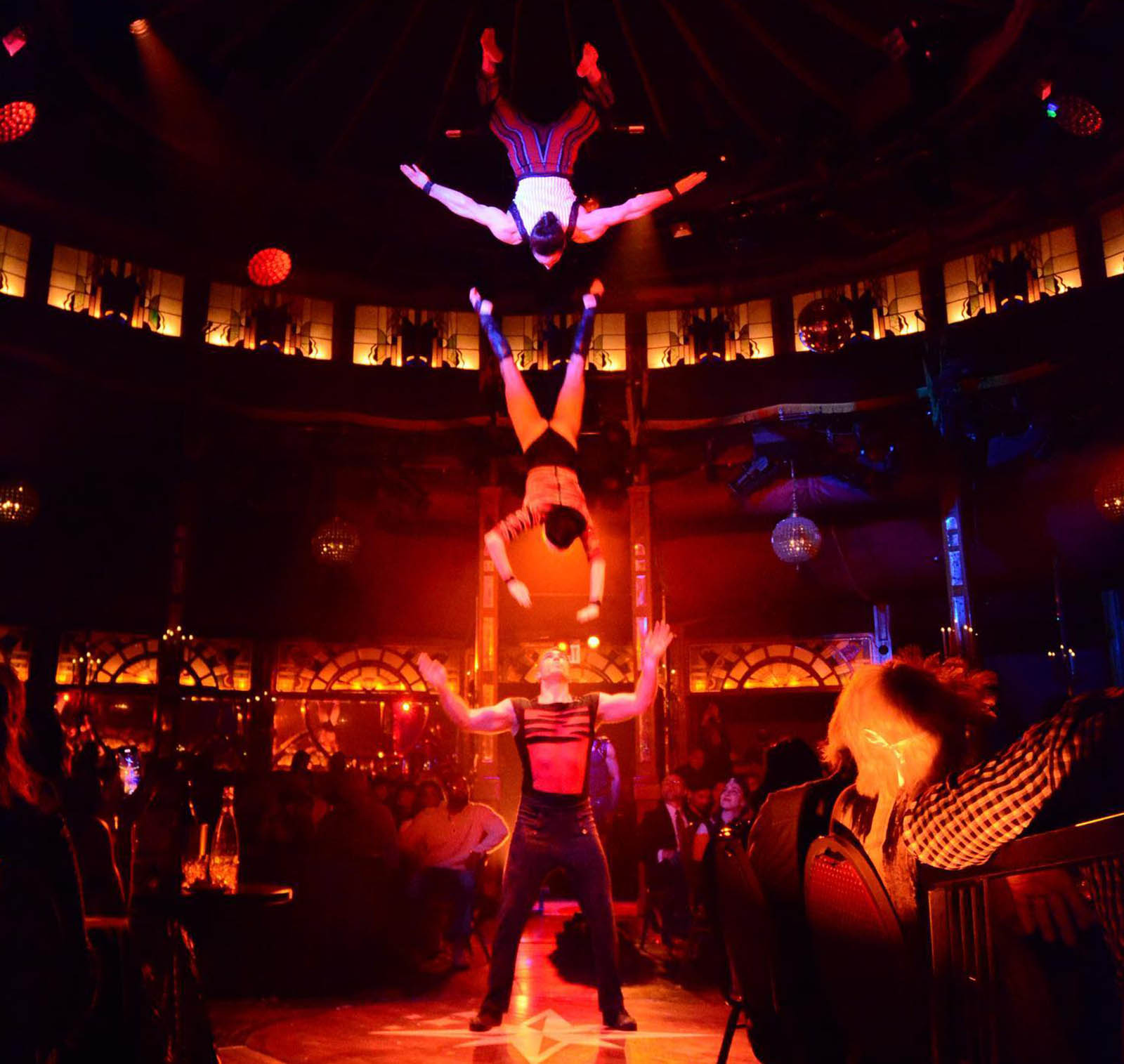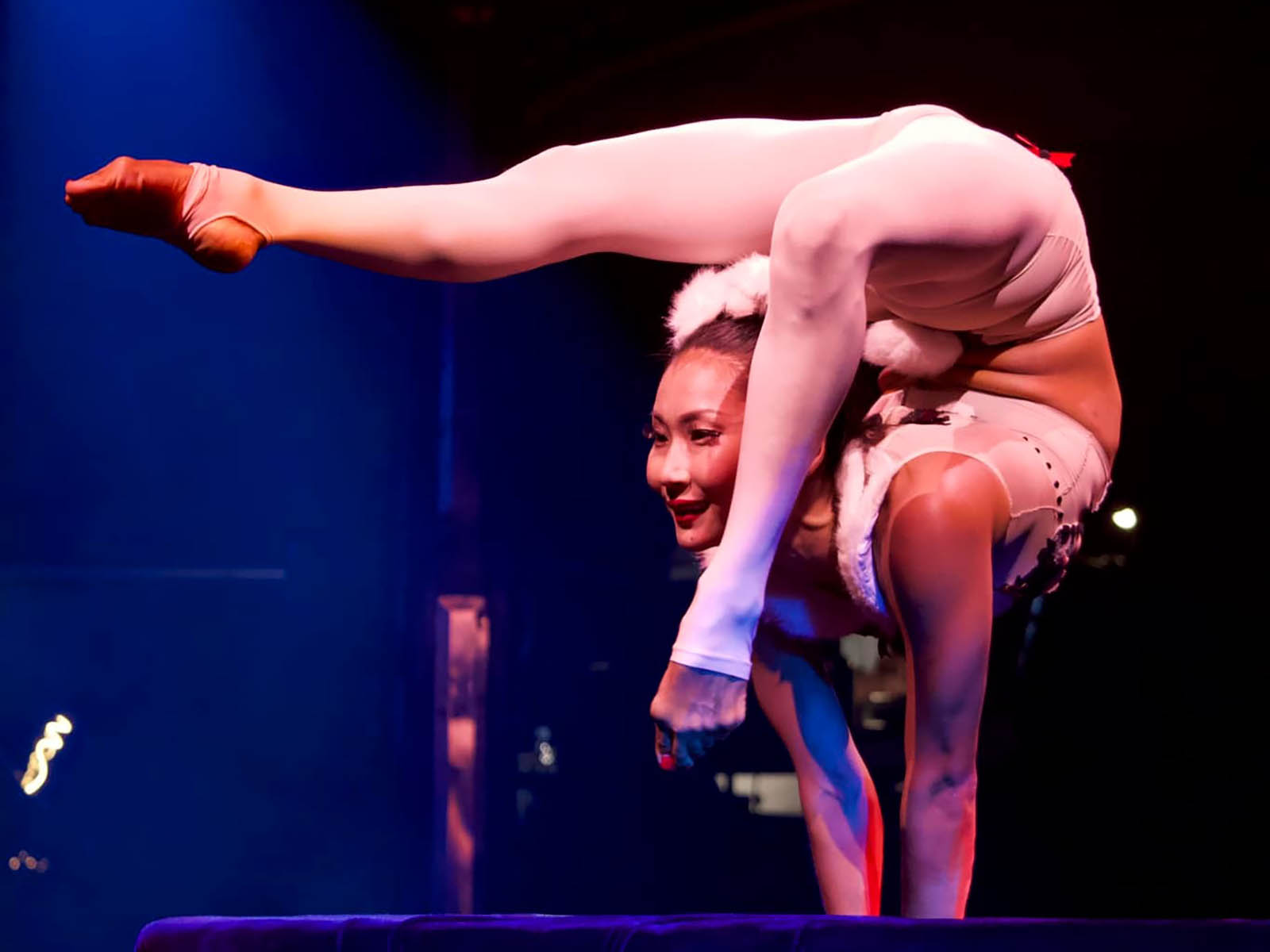 Even if you don't score the coveted Theater Week tickets to "Luminaire," it's such a unique show—a cabaret rooted in Chicago blues and R&B, with top-tier musical talent—that's well worth it. add to your Midwest travel wish list. .
Learn more about Chicago Theater Week, a collaboration between the Chicago League of Theaters and Choose Chicago, and purchase tickets at ChicagoTheatreWeek.com. Tickets move fast, so if you're interested, don't wait too long.
Cabaret ZaZou is so rich in audience participation, engagement, and immersion that you may want to make it the topic of your next visit to Chicago. Here are some other ways you can get into the action on your visit to the Windy City.
WDNR Museum is "an interactive, multi-sensory art and technology experience that is designed to spark the curiosity within each of us."
With locations in San Diego and Chicago, it's less of a typical museum than an immersive experience with a variety of multimedia installations that draw you in and allow you to control or affect the artwork.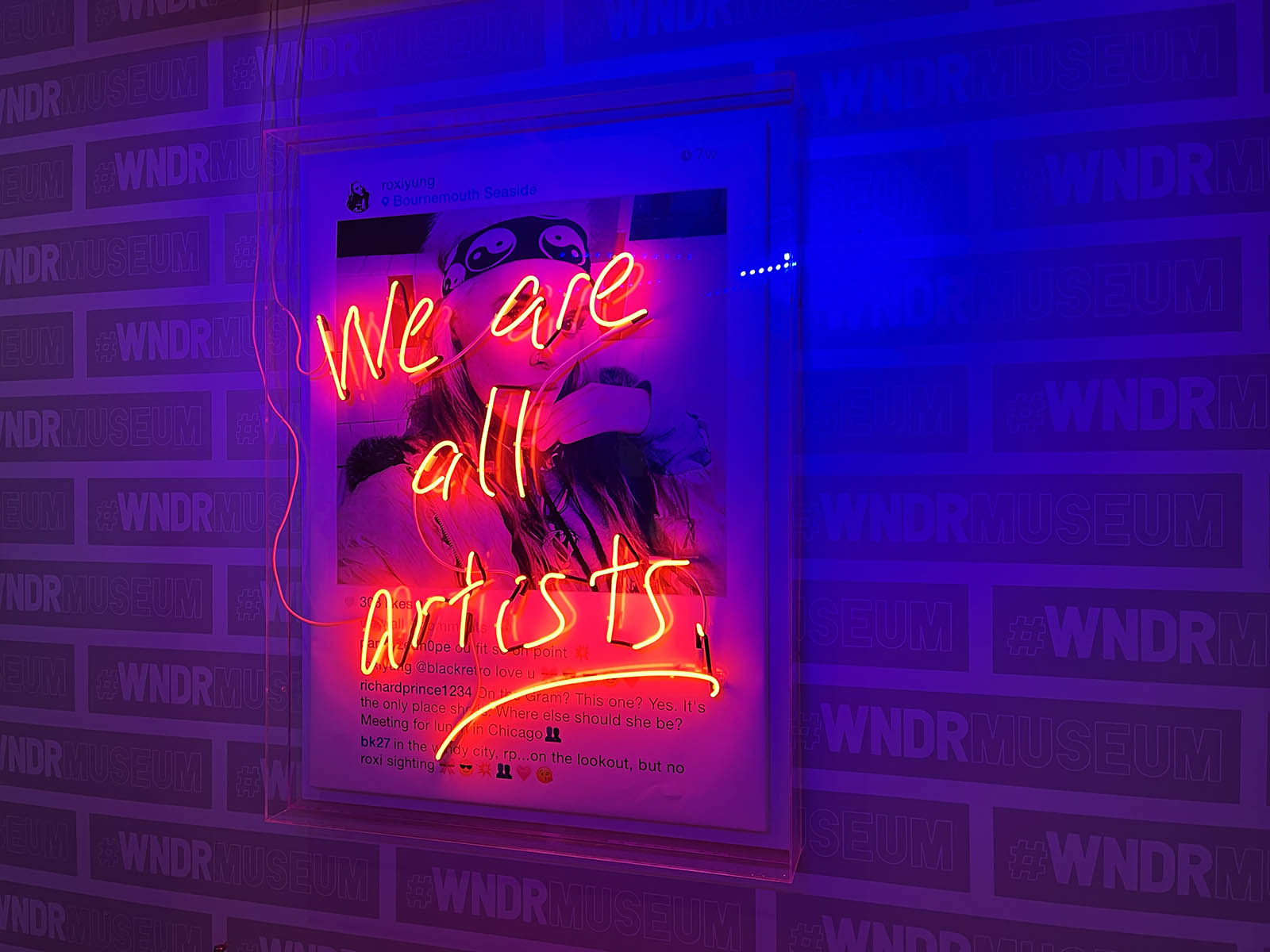 Your movements change the lights, sounds and colors, perfectly illustrating the neon sign just inside the entrance that proclaims: "We are all artists."
I was addicted to the simple synthesizer that allowed me to create my own rhythms that also influenced the images of the space around me.
Kids will love the light flooring, the perspective-defying AMES room, and Yayoi Kusama's "Let's Survive Forever" endless experience, but this isn't a place for kids—it's perfect for all ages.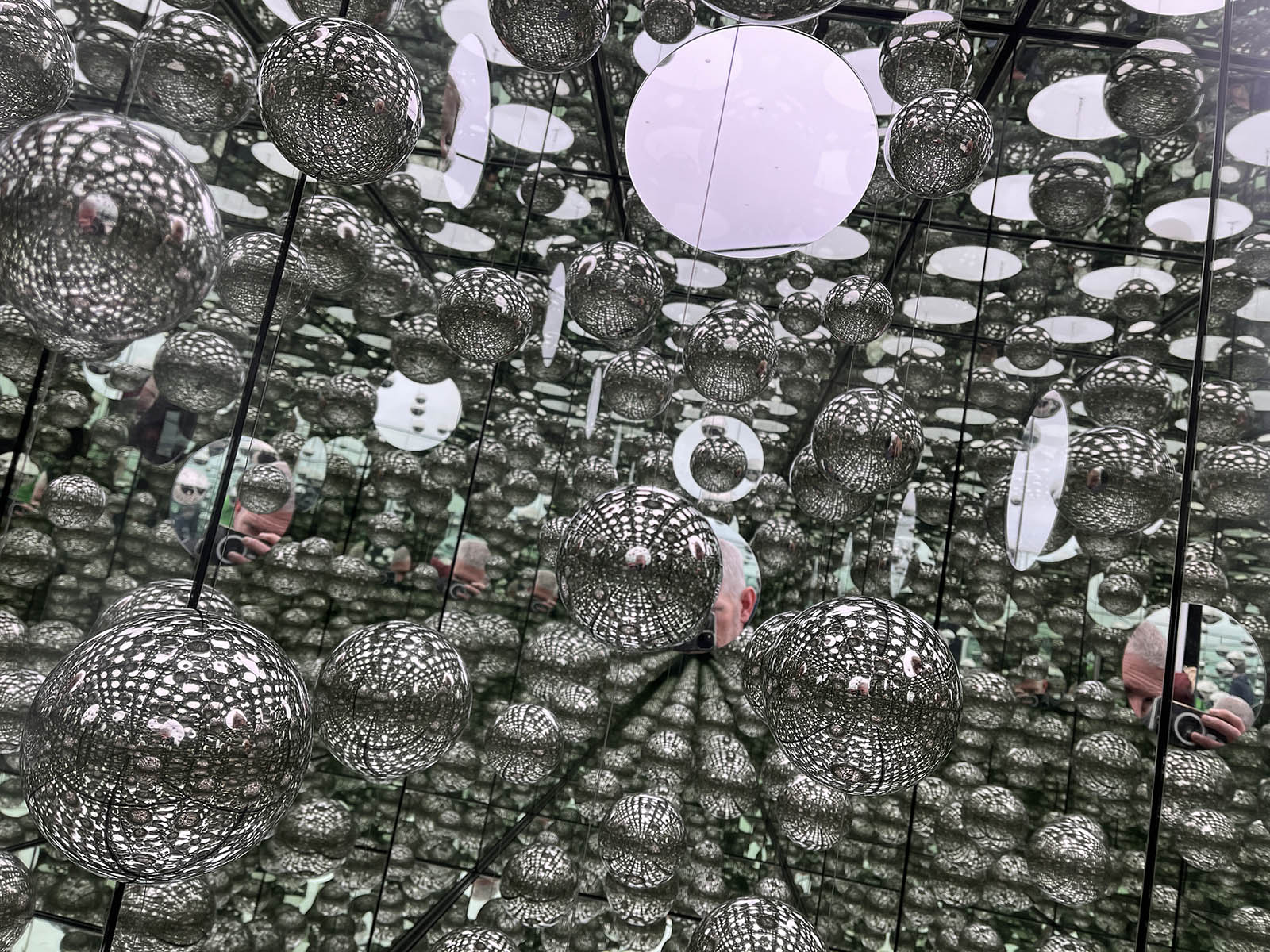 The same is true for the Chicago location of color factoryon the lower level of the Willis Tower.
Color Factory, which also has locations in New York and Houston, is similar to WDNR in that it's full of immersive and interactive installations, though, as the name suggests, it focuses a bit more on color, specifically.
Take a moment to look very closely at another person by drawing them with a single unbroken line. Taste a variety of pop rocks and guess their colors using your taste buds. Use your movements to control a chorus of electronic trumpets. At the end of the experience, plunge into a baby blue ball pit.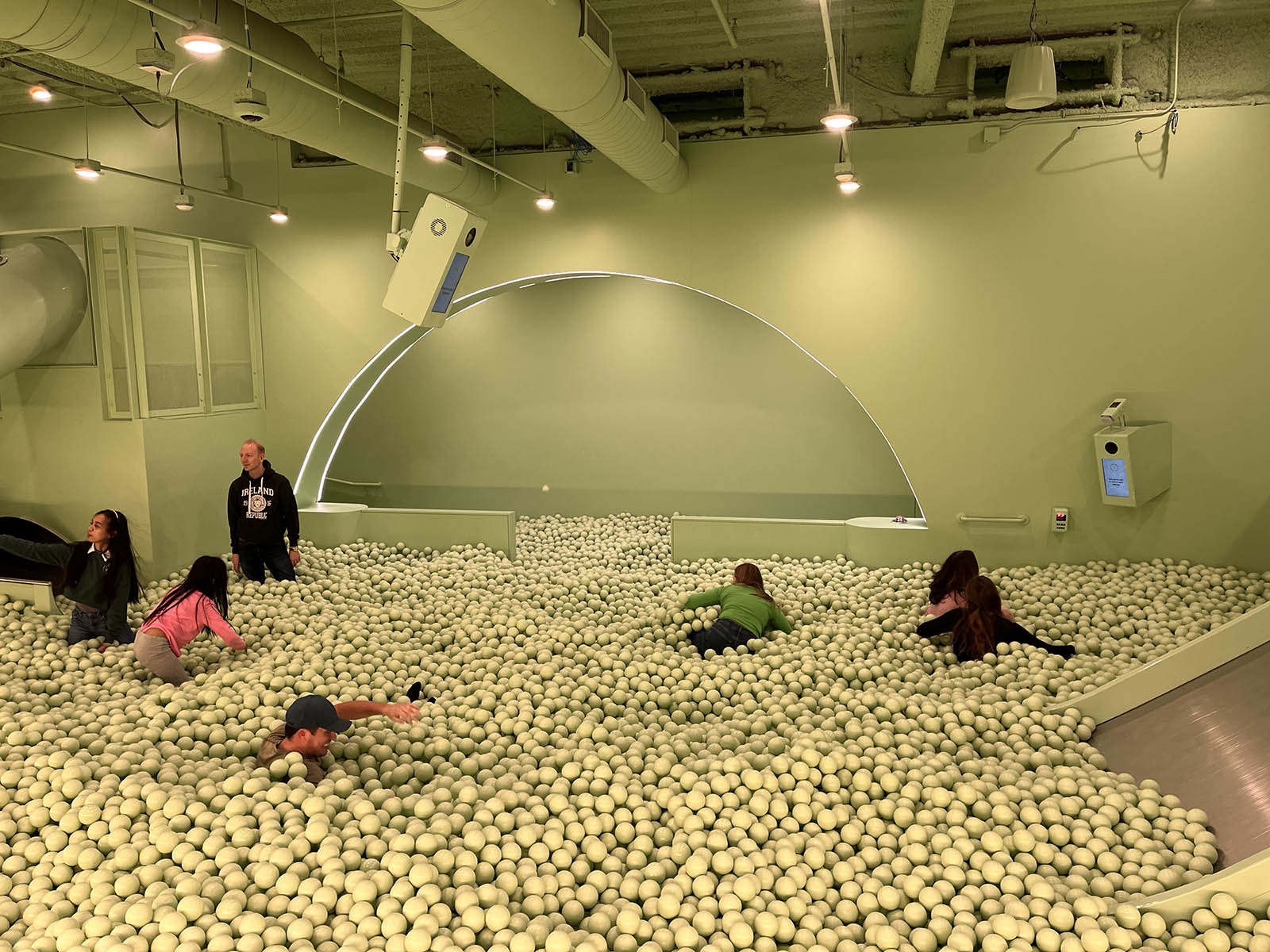 Along the way, you'll get a number of treats to entice your taste buds into the experience, too.
(Note that in both WDNR and Color Factory there is a lot of blinking lights, color changes, spinning movements, and music.)
Aimed at a much younger audience, it is the Sloomoo Institutea sensory celebration of slime.
You can experience slime tanks of different colors and textures, throw some slime on a dripping wall of slime, join what looks like a crazy game show and have slime fall from the ceiling onto your head and best of all Everything, make your own slime by mixing a base with colors, scents and charms.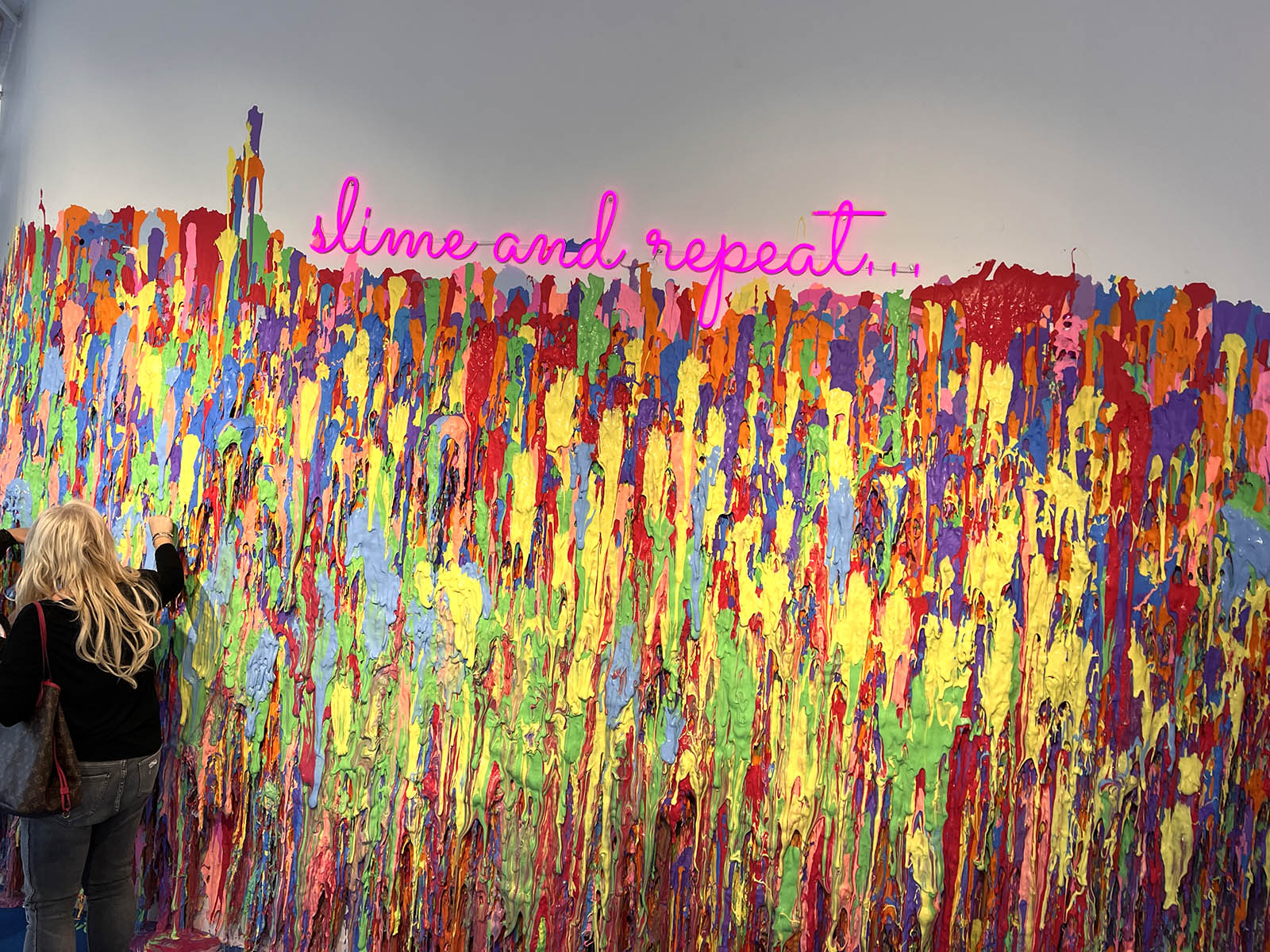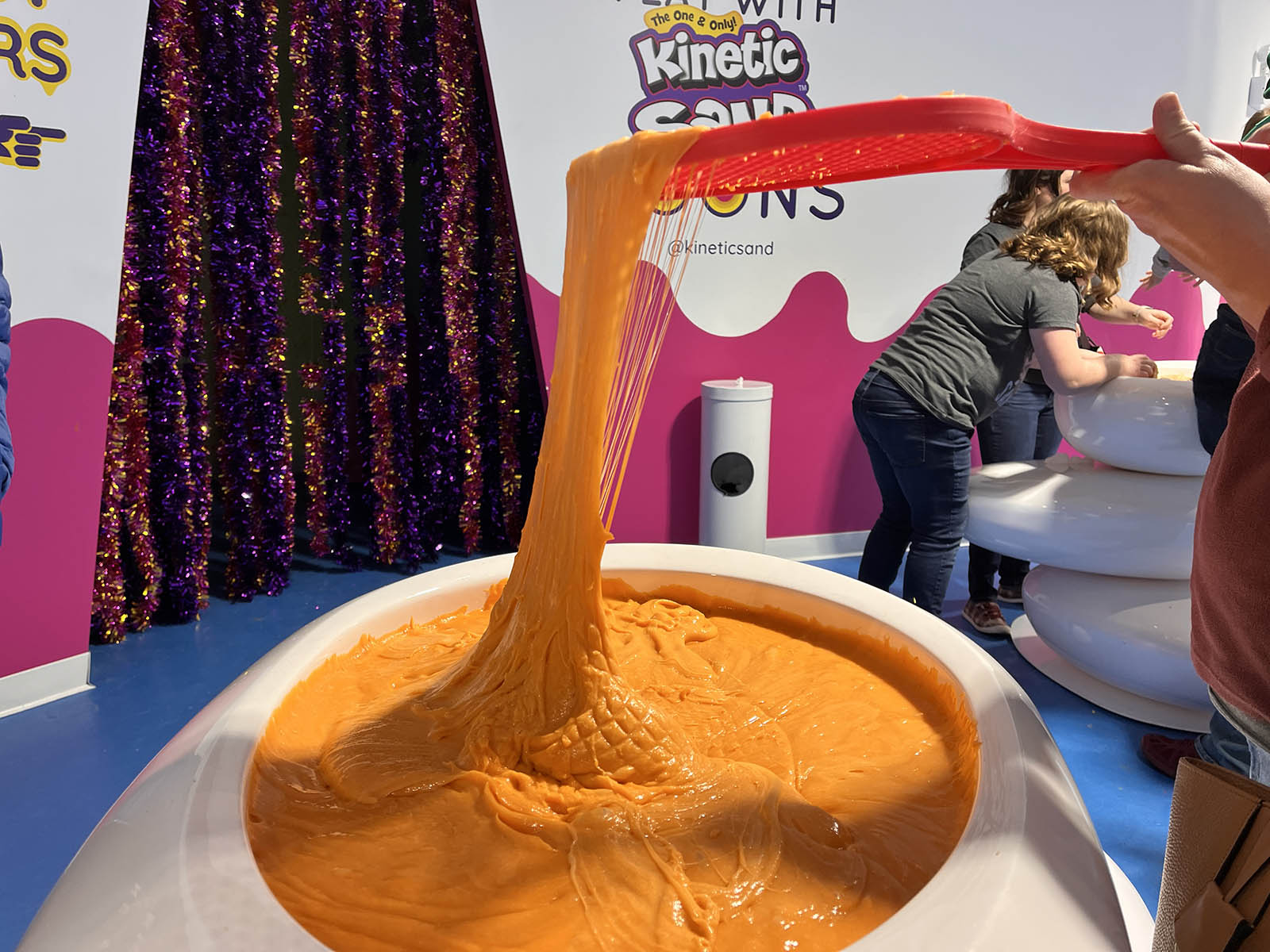 Although my kids are pretty much out of drool mania (which gripped our home for what seemed like too long; reminders can still be found in the carpets), there's no denying that this loud and active place (with locations in Atlanta and New York too) was fun.
Also skewing a bit younger, but by no means quite, it's "Harry Potter: Magic at Stake", which inhabits much of the former Macy's in the Water Tower Place shopping center on the Magnificent Mile.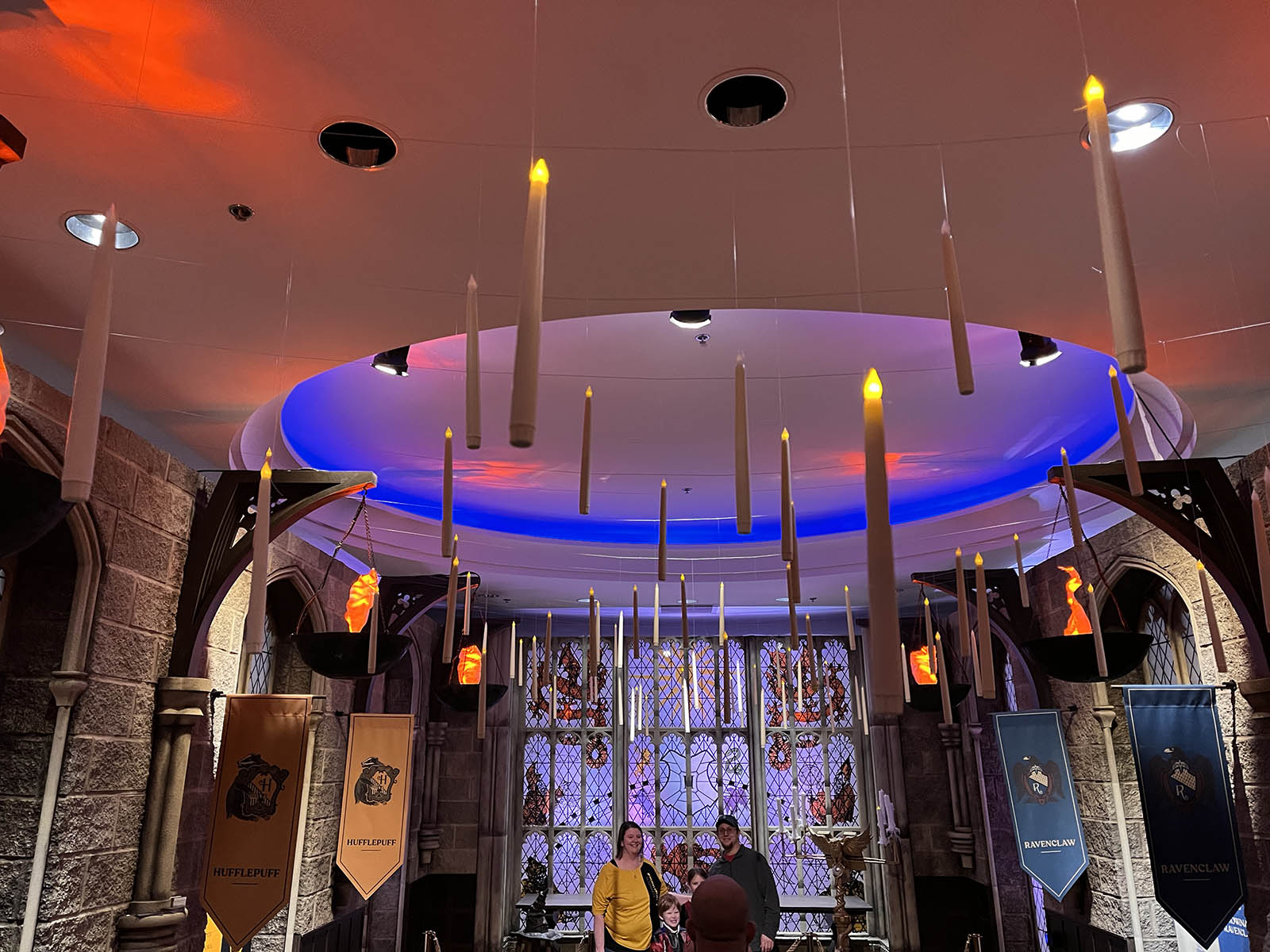 This sprawling, almost maze-like, Potter-themed experience includes scenes like Hogwarts' Great Hall, Privet Drive, and Platform 9 3/4, as well as a host of interactive activities, including trying on the Sorting Hat, levitating a feather with his wand, a series of Quidditch prep drills, a photo opportunity on a flying broomstick, and more.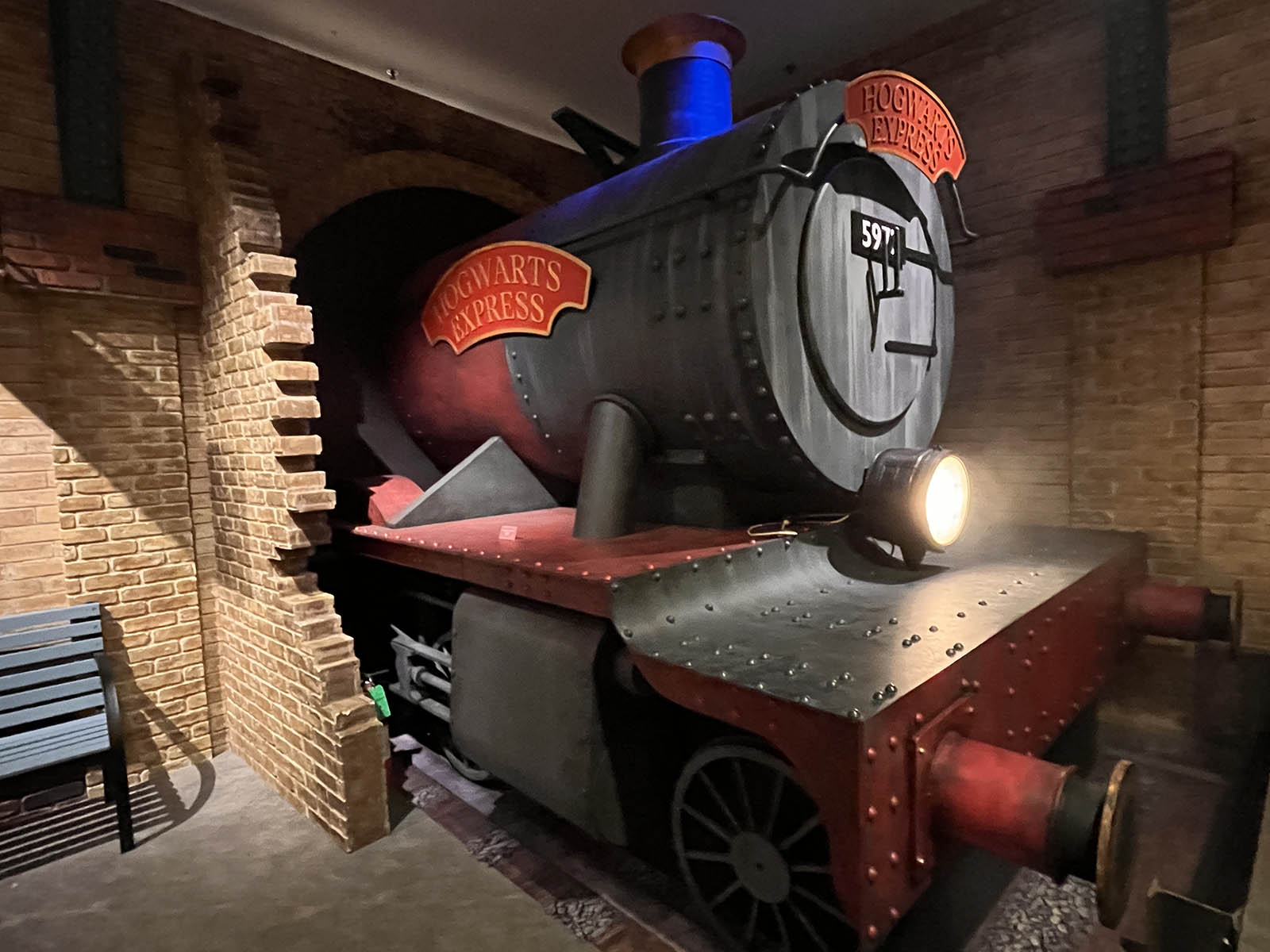 There's even a bar at the end that sells Butterbeer.
Since the Harry Potter book and movie series is loved by all ages, you can imagine that this immersive experience appeals to Harry fans of all ages.
All this will make you very hungry, so here are some suggestions to eat…
by petterino in the heart of the theater district, across the street from Cabaret ZaZou and the Nederlander, where "CATS" airs, and just down the street from the Cadillac and "Les Mis," is Chicago's answer to Sardi's in New York City. It's even named after Sardi's former maitre d' Arturo Petterino, who also worked at the Pump Room in Chicago.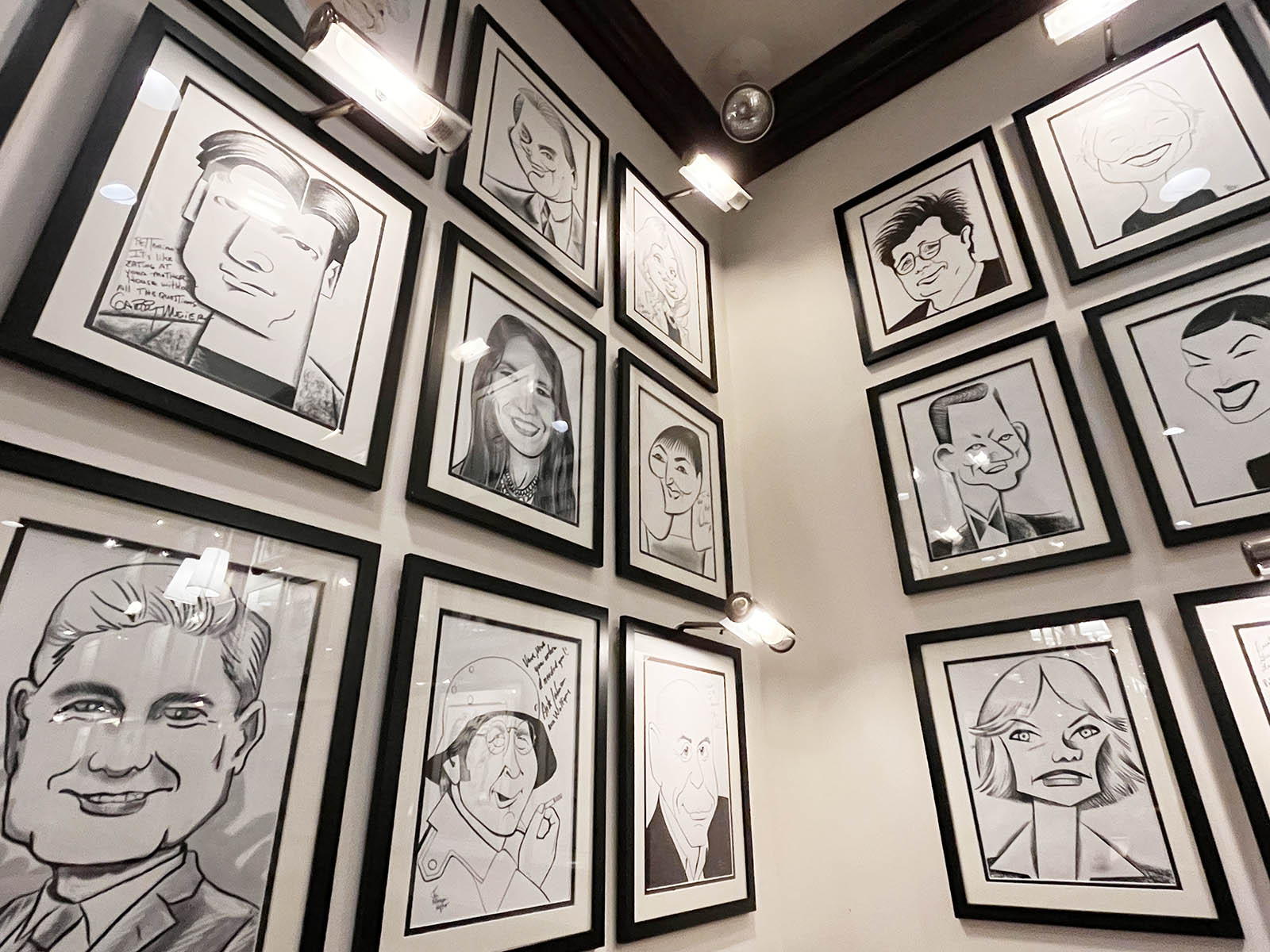 Framed caricatures of artists, writers, politicians and other notables, many autographed, line the walls of this multi-story restaurant specializing in Italian-American cuisine. Generous portions of delicious pastas, risotto, meat and fish entrees, salads and apps provide sustenance, while people-watching is almost as empowering.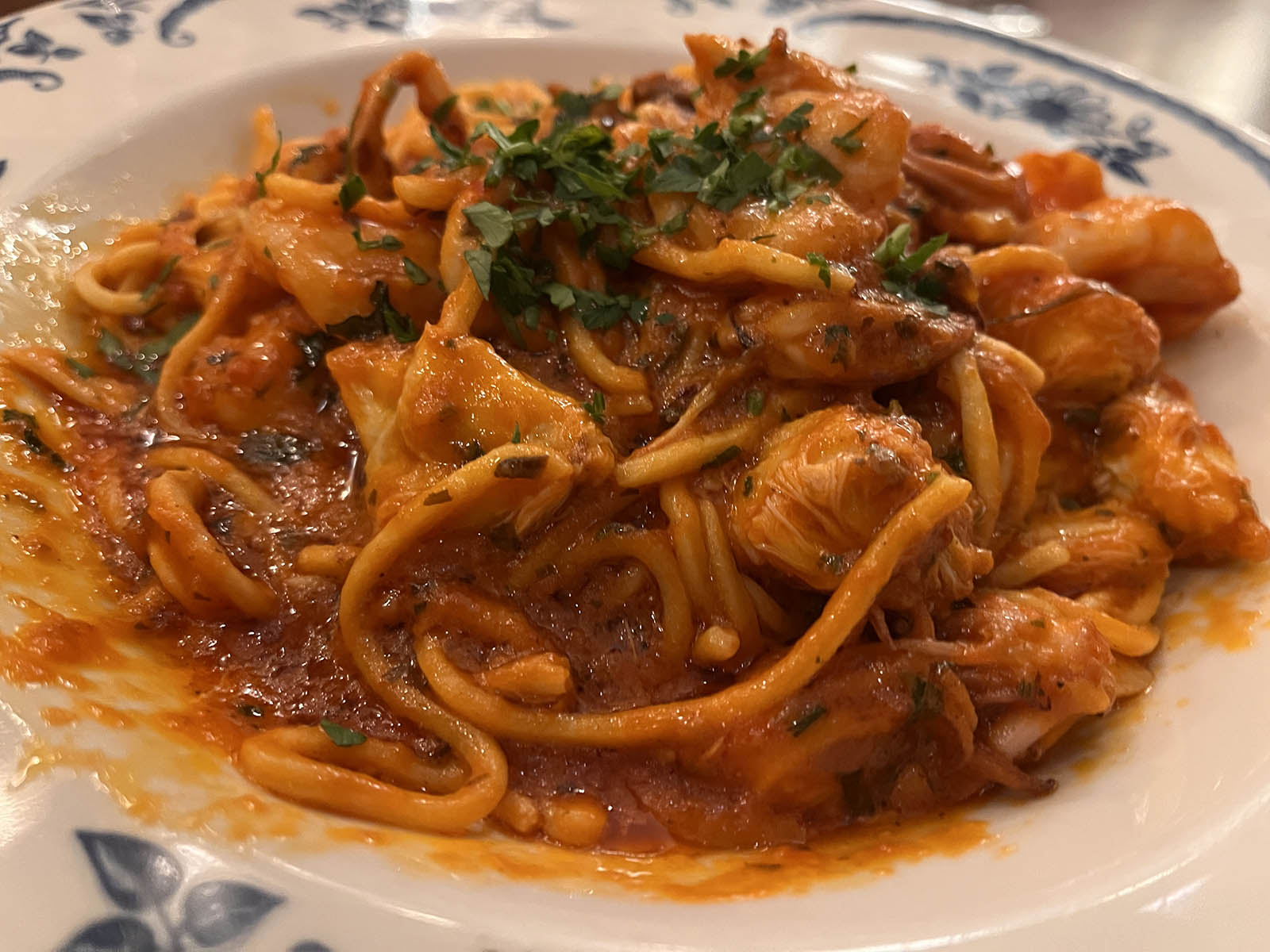 As the autographs attest, this is the place to come if you're hoping to see celebrities. Cher once dined alone in the lower level banquet hall, which was also the scene of Mayor Lori Lightfoot's campaign announcement.
Formerly run by Lettuce Entertain You, Petterino's reopened under Good Plate Hospitality Group, with its refreshed interior and menu, in October 2021.
Just across the river from the theater district, a 10-minute walk or 2-minute drive, is Neighborhood"a mexican restaurant with a twist".
Dimly lit and charming, yet casual, Barrio isn't just for lunch and dinner, when it serves up a variety of Mexican classics. The brunch is also great and unique with a $35 bottomless cocktail brunch special.
Where else can you find fried chicken and churros, or a sinful churro breakfast sandwich with a fried egg and homemade sausage? Plus, there's a lobster ranchero benedict, sweet lemon ricotta pancakes with guava, and more.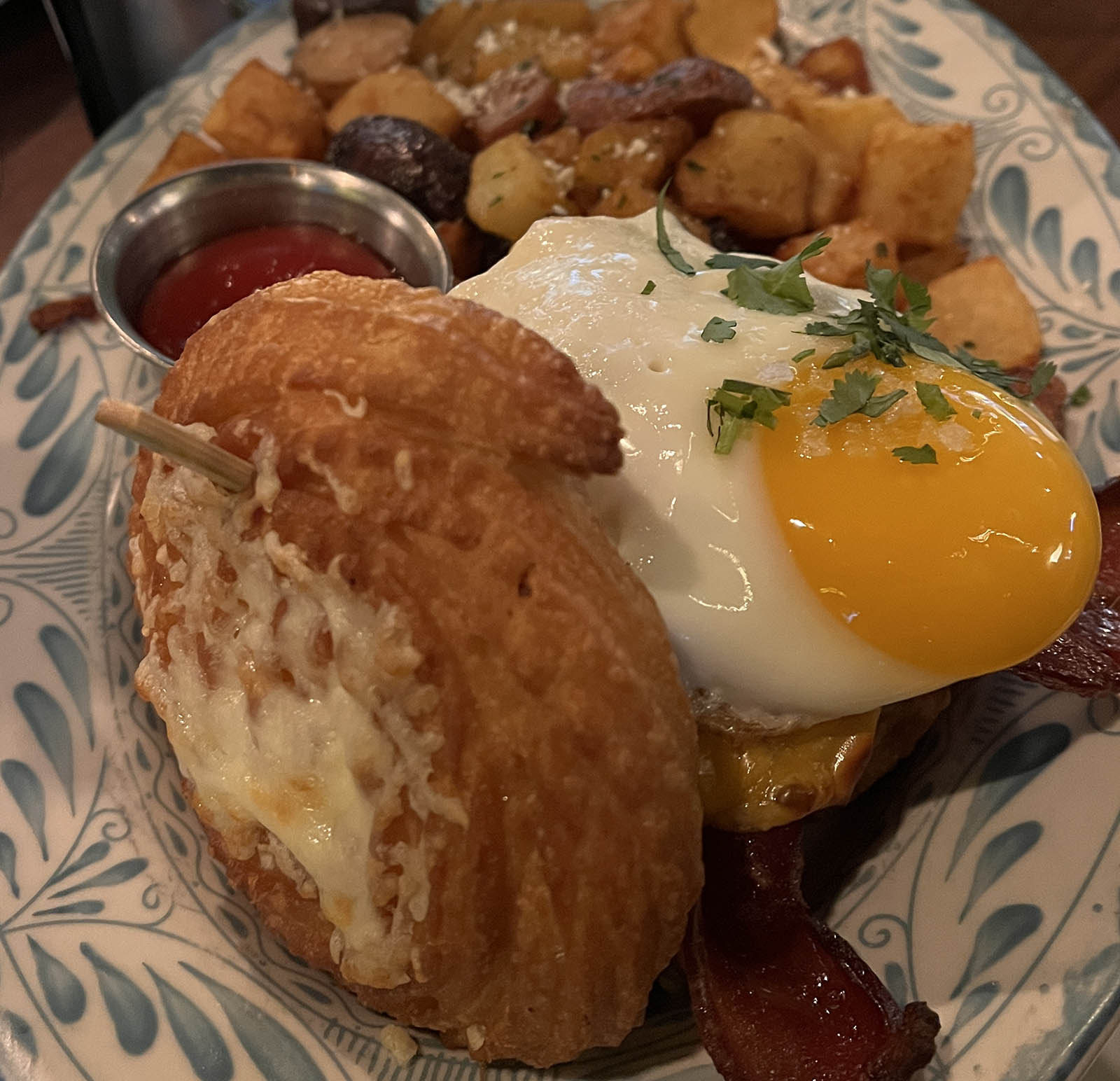 In the West Loop, near the WDNR Museum, is Bar Sienaa bustling two-story bar and restaurant that is so dog-friendly it even has a Puppy Ciao dog menu.
Like its sister restaurant, Barrio, Bar Siena has brunch, lunch, and dinner menus, but with an Italian twist.
There are gnocchi and other pastas, pizzas and more at lunch and dinner. At brunch, don't miss the flaky pancake, regenerative blueberry acai bowl, or rich crab benedict.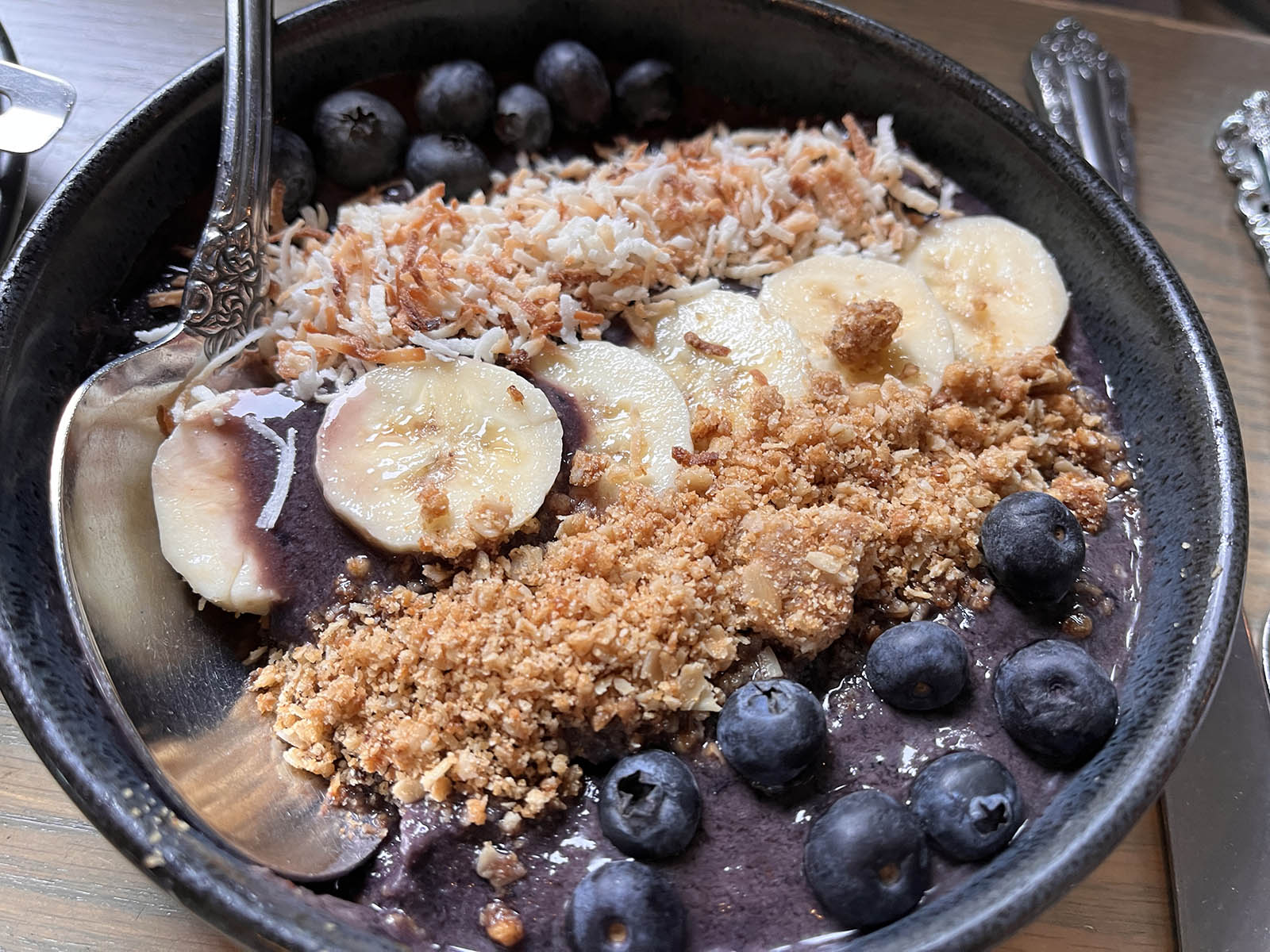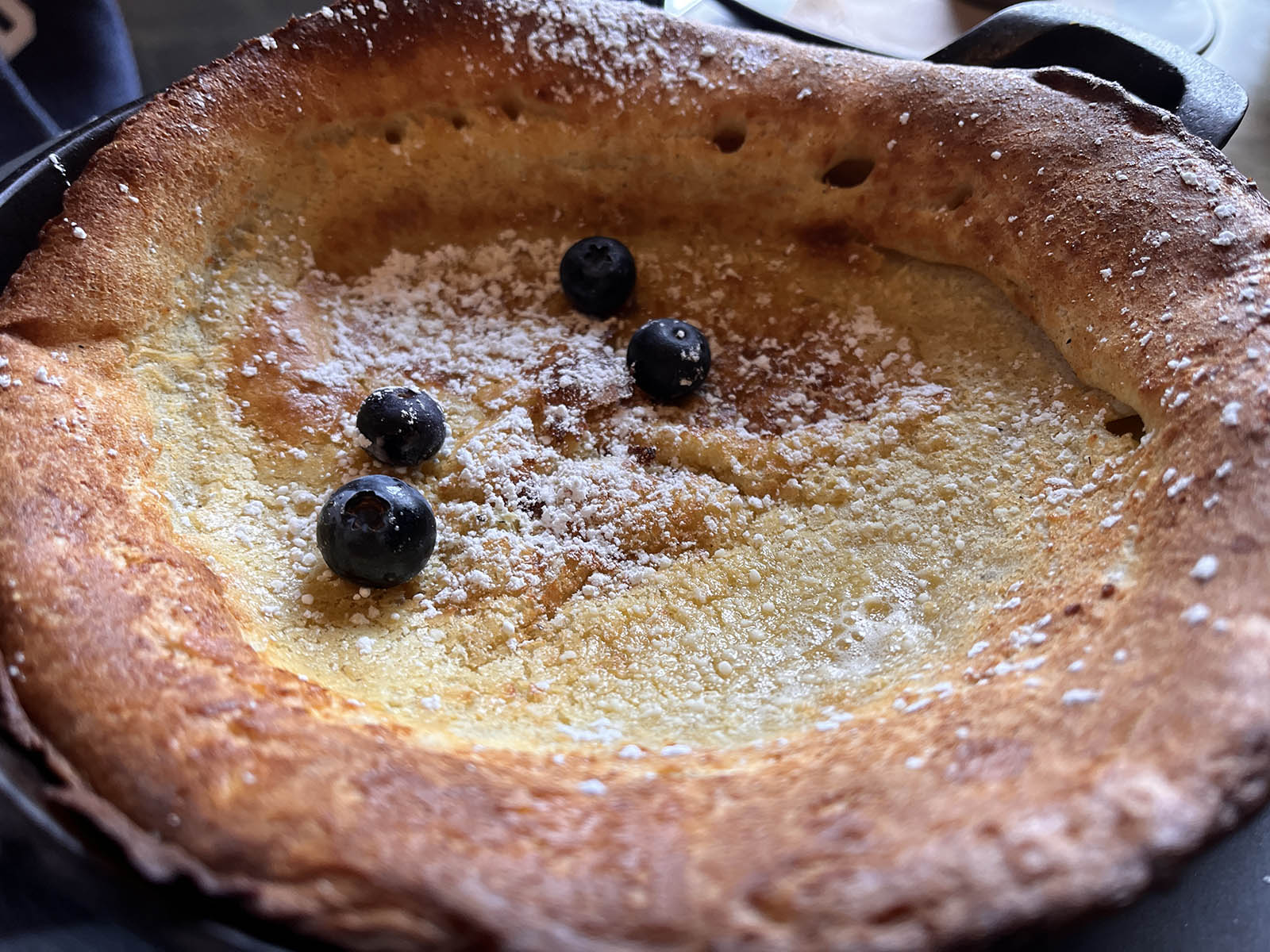 Just a few feet away is Cruz Blanca, a Mexican focused brewery that has great beer. (Read about that here.)
Downtown, if you're looking for a pre- or post-theater splurge, few things say "Chicago" more than Michael Jordan's Steakhouselocated in the former lobby of the opulent 1929 Medinah Athletic Club tower, now home to the InterContinental Chicago on the Magnificent Mile.
The setting is excellent, overlooking the beautiful old lobby with its solid columns and "Es selamu alaikum" carved into the stone, and the Mag Mile. The service is attentive and friendly. The menu is a classic steakhouse.
And the food is great.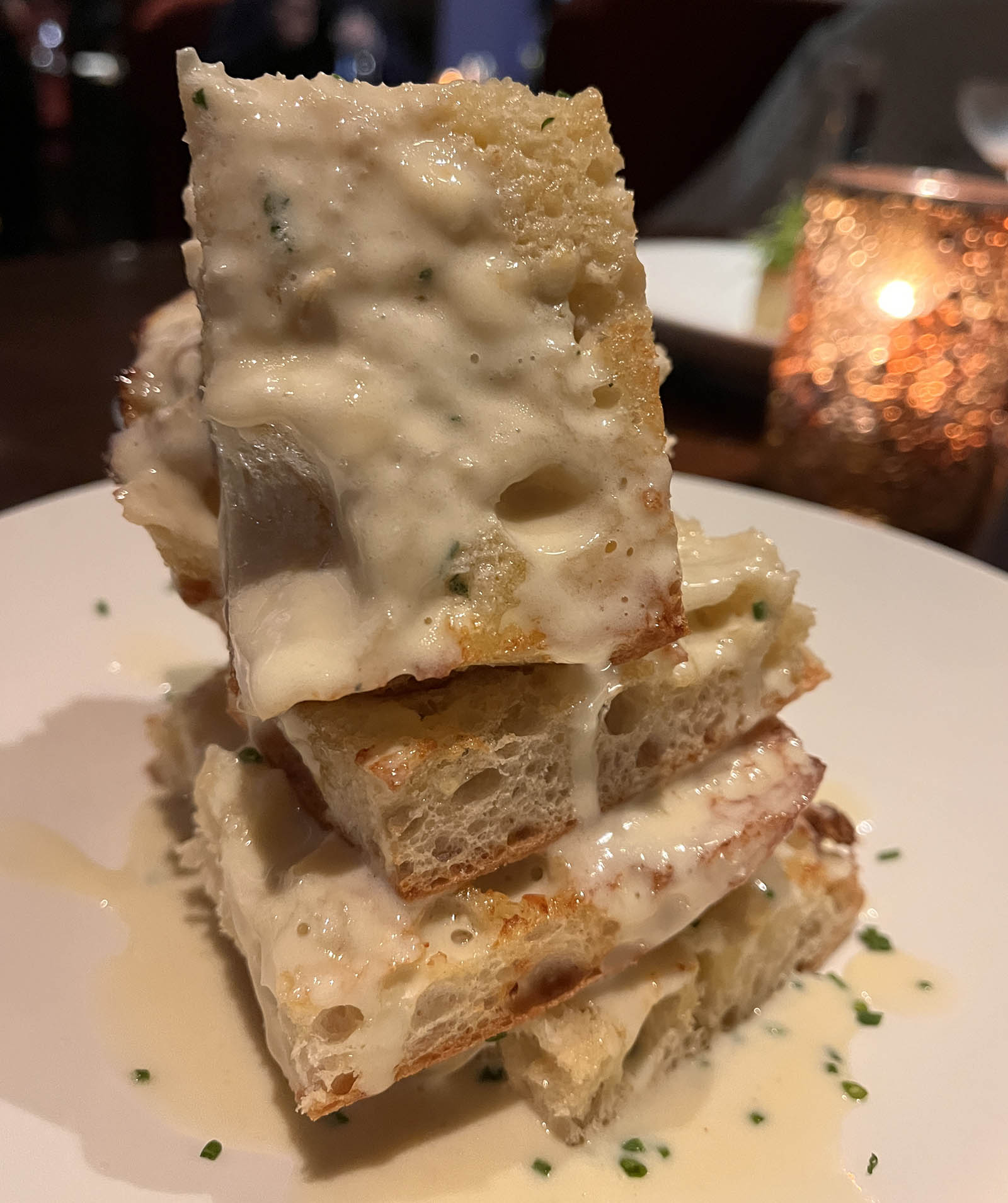 Start with the signature garlic bread, which is a crispy ciabatta bread sliced ​​and drizzled with a fondue made from Wisconsin Roth Kase Blue, or the aptly named Colossal Crab Cake, which is so hearty it's almost an entrée.
While the kids can choose wagyu burgers, a signature version of MJ's favorite food, the McDonald's Big Mac, don't be fooled. This is no kid thing – it's jumbo and juicy, served with fries in a mini-fry basket.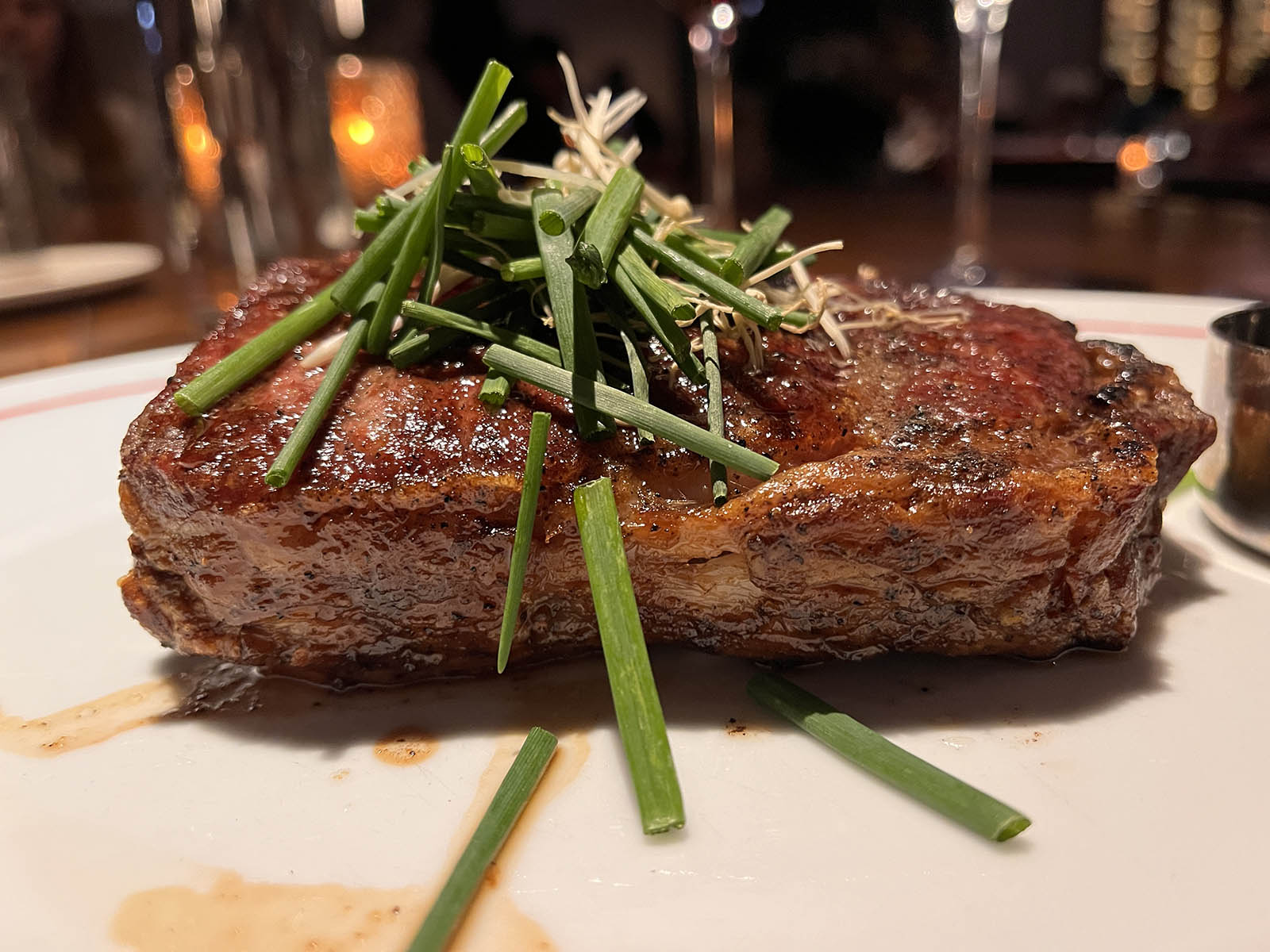 The steaks are also top notch. The signature steak, a 45-day dry-aged Delmonico, is drizzled with balsamic ginger juice. The 10-ounce filet is further enhanced with bay butter.
Save room for the 23-layer chocolate cake that is definitely for sharing.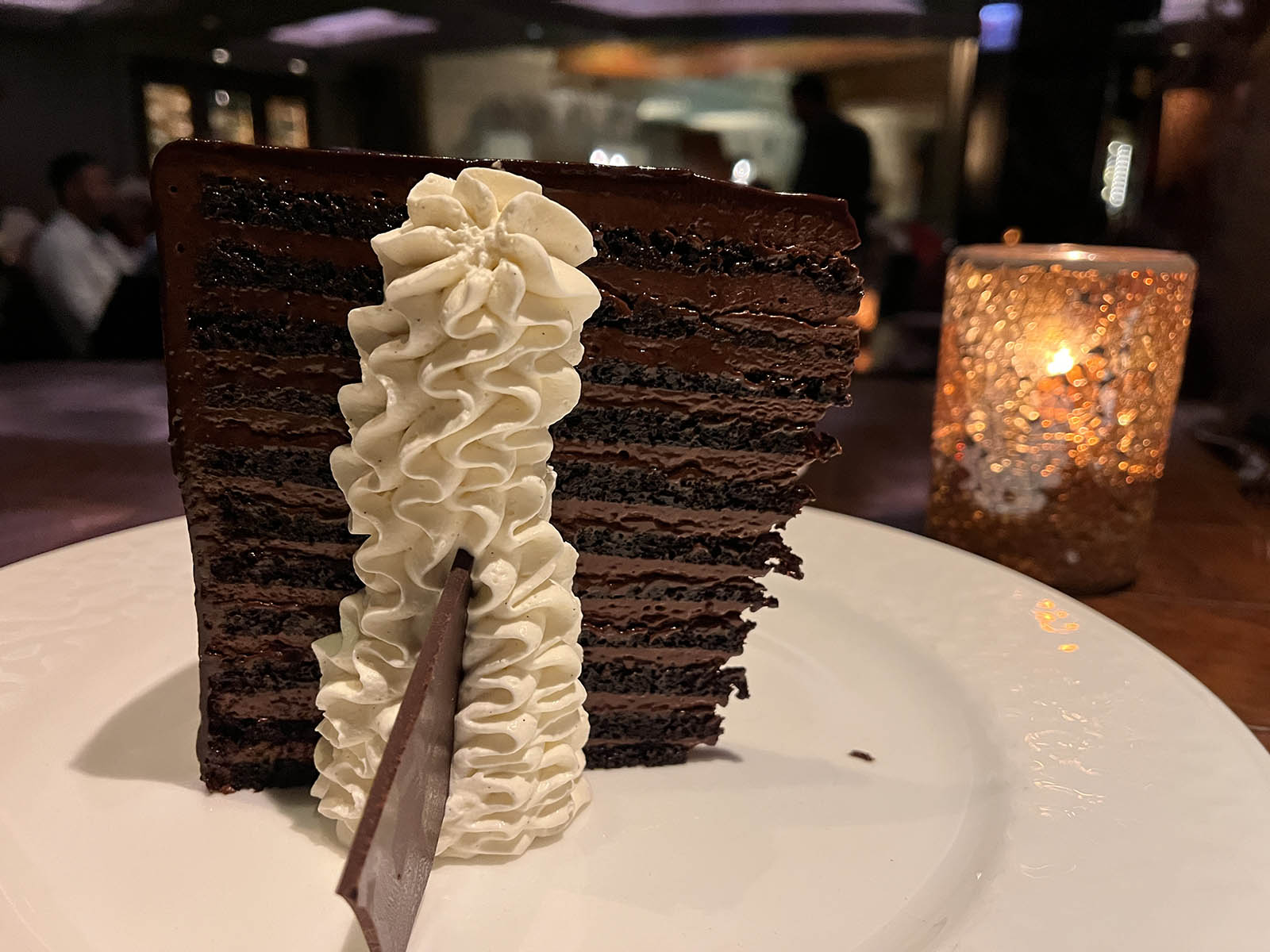 If you're lucky, you might get the corner booth where Jordan prefers to sit when he visits.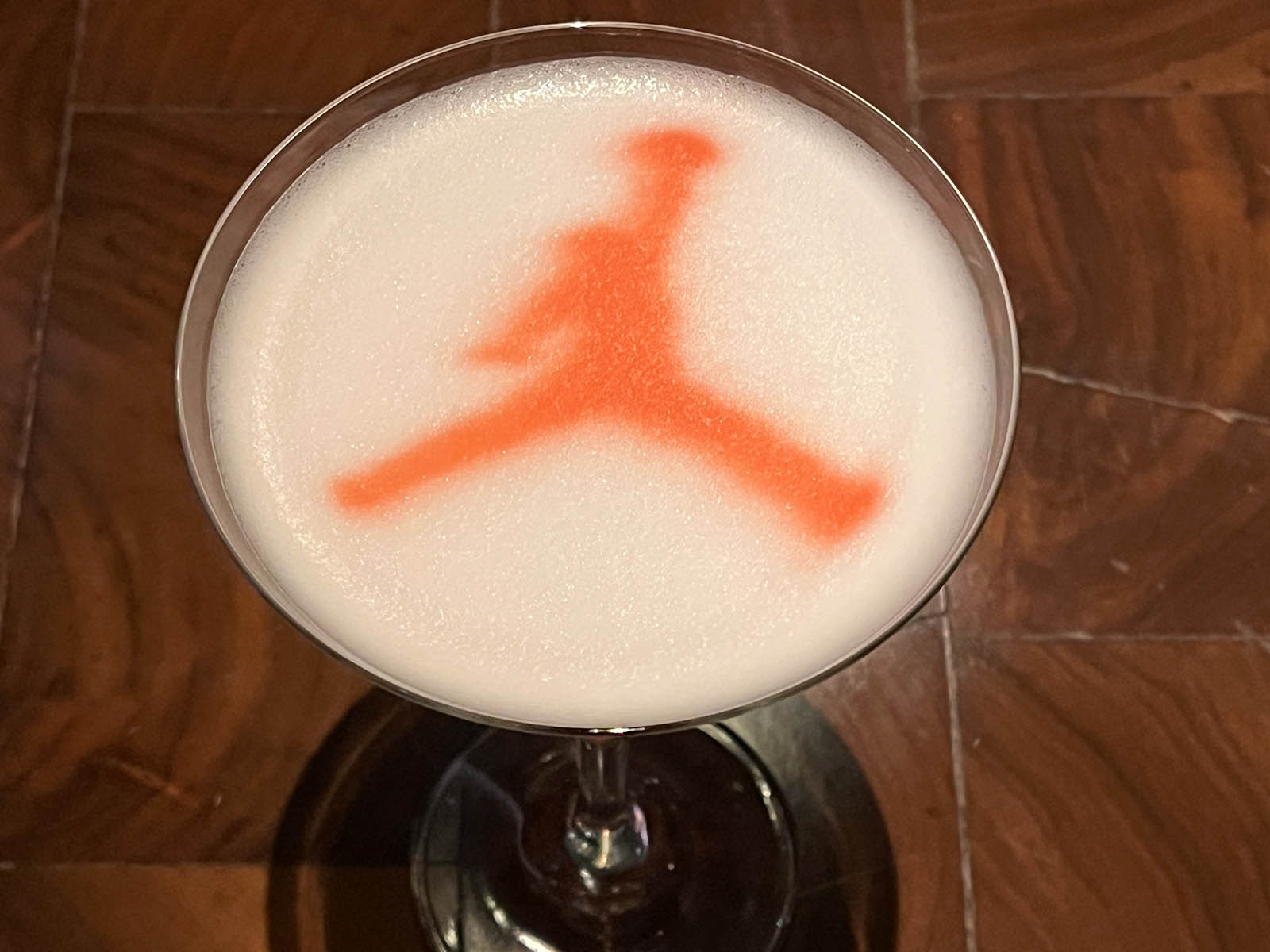 While he's not likely to be there when you are (hey, it could happen!), you can be reminded of his courtside flying skills by ordering the signature Jumpman cocktail (Grey Goose Pear, Mathilde Peche, Giffard Pamplemousse, lemon, Butterfly Pea Tea, Plum Bitters and Cranberry), which comes with a silhouette of Air Jordan himself on the foam.